Architectural Technician / Architectural Technologist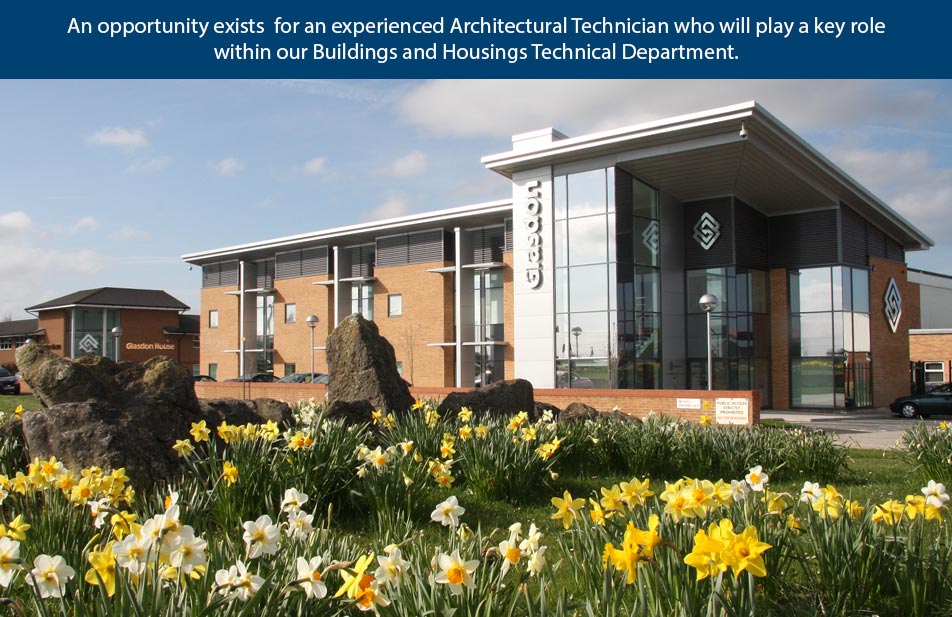 The Glasdon Group is a market leader in the design and supply of a wide range of environmental and safety products, including street furniture, recycling products, road safety equipment, winter safety products, water safety products, shelters and modular buildings/housings.
To meet our growth objectives, we are currently recruiting for two Architectural Technicians / Architectural Technologists to advance the development of new products within our Modular Buildings and Housings Division.
The successful candidates will need to demonstrate a methodical approach to design and problem solving that can be applied to finding innovative turnkey / modular solutions using responsibly sourced and recycled materials throughout.
If you have a genuine desire to succeed and wish to join a progressive company, with excellent opportunities and benefits, then this role provides an excellent opportunity for meaningful long-term career development.
Responsibilities
Advise, support and lead on the design and development of new Modular Buildings and Housings systems.
Sketching and drawing ideas and concepts.
Develop your ideas from concept to production.
Liaison with senior management and wide range of stakeholders.
Client visitations and market research for contemporary off-site construction methods and modular solutions.
Problem solving and innovation.
Reviewing and preparation of design drawings.
Project Management.
Key Facts
Title: Architectural Technician / Architectural Technologist.
Location: Poulton-le-Fylde, Blackpool.
Driving Licence: Essential
Hours: 37.5 hours per week, Full Time Permanent Position.
The Glasdon Group Limited is an equal opportunities employer.
What we can offer you:
A competitive commencing salary.
33 days paid holiday.
A comprehensive training programme.
Company final salary pension scheme after a minimum of two years' service.
Life insurance after a minimum of two years' service.
Pension through NEST within 3 months of start date.
Cycle to Work scheme.
Long service awards.
Private health insurance scheme after a minimum of one year's service.
Cashback plan for dental care, eyecare, prescriptions, physiotherapy and more.
Dress Down Friday.
Free on-site parking.
Team building days.
Paid charity days and Company events.
Ideal Candidate
Hold a relevant Degree, HNC or HND level qualification.
Ideally 2-5 years post-qualification experience.
Proficient with IT Systems, Solidworks (preferred), AutoCAD, Autodesk REVIT and BIM.
Be methodical, self-motivated and pro-active towards design and problem solving.
An effective collaborator and team player.
Knowledge of UK Building Regulations, planning legislation, construction detailing, sustainability carbon neutral and net-zero initiatives.
Keen eye for detail.
Passionate for aesthetics and architectural sectors and off-site construction methods.
Hold a valid UK driving licence.
You may also have experience in;
Modular Buildings & Housings, Modular Design, Product Design, Manufacturing, Building Regulations, Solidworks, AutoCAD, Autodesk REVIT, BIM, Architecture, Drawing, Degree, HNC, HND, Planning, Project Management, Construction, Sustainable Materials, Sourcing, Communication, Innovation, Recycling.