Sustainability and recycling are a priority in the minds of organisations both large and small. With more and more individuals taking an interest in environmental issues (95% as shown by a TNS Study*), it has become increasingly important for offices to implement their own greener practices. Incorporating office recycling bins in the workplace can be beneficial in more ways than one - so what exactly are the benefits of office recycling?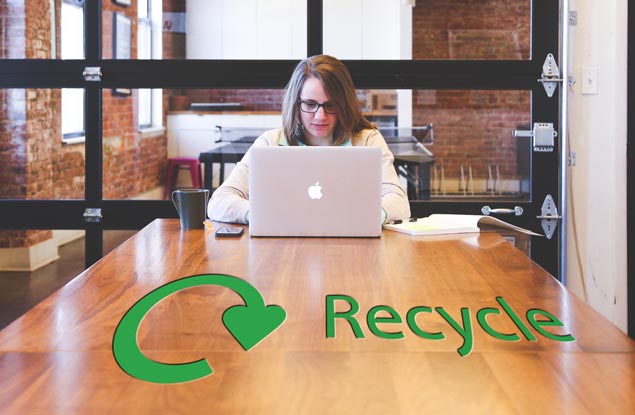 Creates cost-savings
Many organisations underestimate how much their waste is costing them. Implementing a recycling programme in your office can help offset the expense of existing costly waste management and disposal methods.
If you have valuable recyclable material such as aluminium cans or cardboard, providing dedicated office recycling bins for these waste streams could help you save money where you would previously lose it.
We provide a range of office recycling bins to help you create a successful and coordinated recycling programme.
Helps the environment
According to Wrap**, 60-80% of office waste in the average workplace is paper. Recycling common items found in the office such as paper waste, aluminium cans and plastic bottles minimises the need to manufacture new materials. This helps us reduce the consumption of energy and resources that are associated with processes of material extraction and generation.
Schemes at work could also begin to ingrain recycling methods in your employees' lives which could encourage them to expand their efforts outside of work.
Learn more about how to encourage your employees to recycle.
Inspire company growth
Job seekers are attracted to organisations with sustainable practices, as shown by research from PWC*** which found that 65% of people want to work for an organisation with a powerful social conscience. Incorporating greener practices such as office recycling can therefore help to increase customer growth by attracting and retaining a greater number of people when it comes to hiring.
Boosts your brand
Sustainability is often an influential factor for customers. TNS's study* showed that 70% of the UK participants would like more information on the environmental friendliness of brands, so make sure your commitment to recycling is known by prospective customers. Being vocal about your recycling efforts could win you loyalty from both new and old customers as well a boost your stakeholder relationships.
Our essential picks for office recycling:
Eco Nexus® 60 Mixed Recyclables Recycling Bin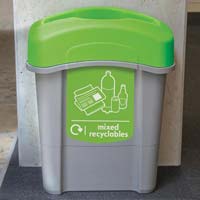 Flexible siting
Hidden sack retention
Choice of stream graphics
Nexus® 30 Confidential Paper Recycling Bin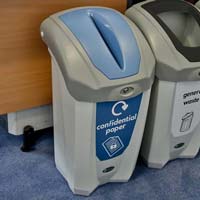 Ideal for offices and meeting rooms
Comes with key lock
Choice of stream graphics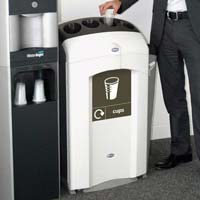 Features a side pod reservoir for unwanted liquid
Contemporary and stylish design
Ideal for siting near or next to drink machines
Nexus® 140 Mixed Recyclables Recycling Bin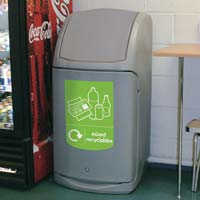 Large capacity
Available in different waste streams
Ideal for communal spaces
Are you ready to become a greener organisation? Speak to us today!
Email us enquiries@glasdon-uk.co.uk
Call us (01253) 600410
Live chat with us on our website
Sources:
* https://www.tnsglobal.co.uk/sites/tns-uk/files/TNSUK_GreenShoots2014Feb19.pdf
** http://www.wrap.org.uk/sites/files/wrap/A%20recycling%20guide%20for%20offices.pdf
***http://pwc.blogs.com/files/future-of-work-report-1.pdf