Scotland's £3bn offshore windfarm; National park sees 72% bee increase; Food Waste Action Week to Return; and Lake Windermere plagued by toxic gunk.

In this month's roundup, we pull together our pick of the latest environmental news and innovations from the last month.
Seagreen Switches on Scotland's £3bn offshore Windfarm
The Guardian. (23/08/2022)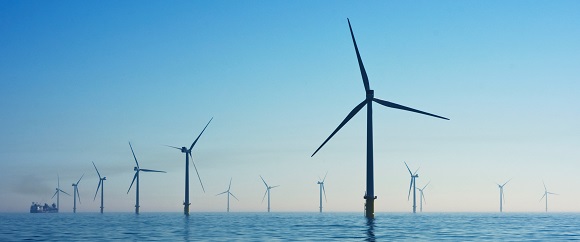 The joint venture between SSE renewables and TotalEnergies connected to the electricity network on Monday 22nd 2022, and features 114 turbines standing at 187 metres – twice the size of Big Ben.
Seagreen will be the world's deepest fixed-bottom windfarm, and Scotlands largest windfarm to date.
Steve Wilson, Programme Director of Seagreen, said: "This is a significant project that's very technologically innovative for the renewables industry."
Currently, the windfarm is not fully operational, and won't be until the first half of next year. When the site is fully functioning, it will produce enough electricity to power 1.6m households, covering two-thirds of Scottish households. However, the electricity generated will be distributed around the UK.

National Park sees 72% rise in bee population following wildflower scheme
Independant. (19/08/2022)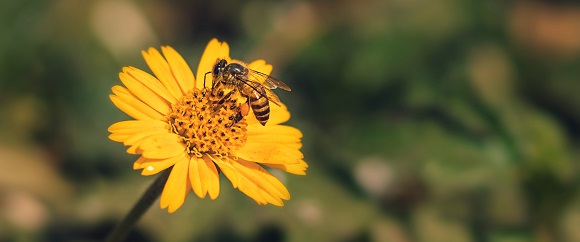 The South Down's National Park has seen a record rise in bee population following the introduction of wildflower meadows.
The park, which reaches from Hampshire to East Sussex launched the Bee Lines project three years ago to create a network of wildflowers to encourage the welcoming of pollinators.
Since the sowing of the seeds, they have seen exceptional growth and diversity of species from 179 to 624, with 72% of them being pollinator species.
The South Downs National Park Trust provided 11 grants in recent months to fund the planting and growth of the wildflowers around farms, community fields, recreational grounds, and road verges.
Nick Heasman, who leads Bee Lines, said: "It's wonderful to see this wildflower planting making a significant difference to biodiversity, and that effect can only multiply in future years as the habitat becomes more established."
Food Waste Action Week 2023 Announced
Resource.co (17/08/2022)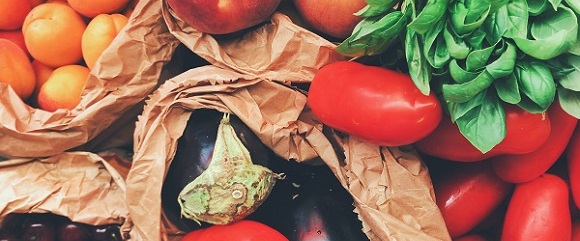 British Environmental charity WRAP (Waste & Resources Action Programme) has announced it will be continuing it's 'Love Food Hate Waste' campaign for a third year.
Using the focal theme 'Win. Don't Bin', WRAP aims to include a motive of highlighting the value of food and how people shouldn't waste - saving money, and the planet.
The charity estimates that the UK wastes 4.5 million tonnes of food every year - that's £14 billion worth. Additionally, it is estimated that 25 million tonnes of CO2 is produced because of this waste.
The expectations have been set high for the 2023 campaign. This year saw more than 80 organisations across 12 countries support the event, drawing the attention of more than eight million people in the UK, with almost 55% claiming to have reduced the amount of food they bin at home.
Catherine David, Director of Collaboration and Change at WRAP, commented: "With food price inflation at an all-time high, WRAP is excited to be running our third annual FWAW and is looking for partners to step up and help people save money and fight the climate crisis."
Read the full article here.
Lake Windemere Plagued by Toxic Gunk
BBC. (17/08/2022)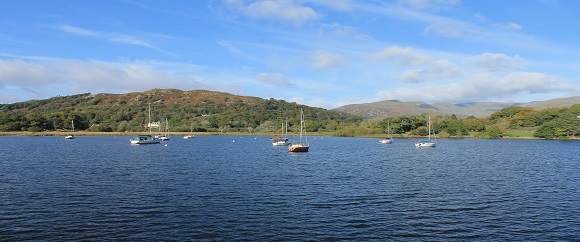 Poisonous Blue-green algae has formed on the iconic Lake Windemere this month, leading to huge concern for humans and animals.
The algae bloom is formed due to recent heatwaves and the masses of people visiting over the summer.
The bloom lowers the oxygen levels in the lake, meaning the aquatic wildlife that become caught in dense pockets of the algae effectively choke. Meanwhile, dogs looking for a drink from the freshwater lake risk being poisoned, as do humans.
Mr.Staniek, a local environmental campaigner fears for the future of England's largest lake, and with heatwaves becoming longer and more frequent, he believes that Windemere's fragile ecosystem could be thrown off balance and sent into terminal decline.
Covered by United Utilities, the firm nevertheless allows high levels of phosphorus to enter the lake from regular sewage dumpings and fertiliser run-offs from agriculture, further decreasing the oxygen levels in the water.
Mr. Staniek says without strong action to improve water quality the coming summers could see "potentially hundreds of thousands of dead fish washing up on the shores of Windermere".