COP27 Historic Agreement on "Loss and Damage"; UK Could see Improved Methane Reduction; DEFRA's New EPR Regulations; France's Urban Renewable Revolution; and BIFFA Say's One-Fifth of Recycling is Unrecyclable.

In this month's roundup, we pull together our pick of the latest environmental news and innovations from the last month.
COP27 Historic Agreement on "Loss and Damage"
The Guardian. (20/11/2022)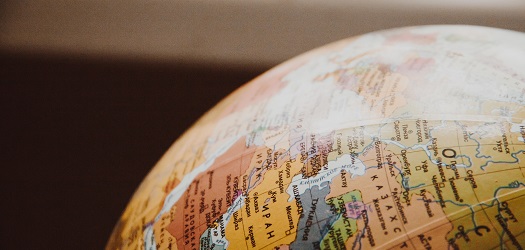 The COP27 UN Climate summit featured a lengthy discussion and eventual agreement for "Loss and Damage" - the term used by the UN to describe the damaging and unpreventable impacts of climate change to which developing countries and their inhabitants cannot adapt to. It follows the concept that developed countries who have 'caused' climate change should be held responsible and pay developing countries who suffer the most.
After two weeks of tough negotiations, the "historic pact" was finally made. For the first time in 30 years of climate talks, developed countries agreed to provide financial assistance to rescue and rebuild poorer countries that have faced climate-related disasters. Pakistan's climate change minister, Sherry Rehman, hailed the deal to applause in the conference hall, stating – ""This is not about accepting charity," she said. "This is a down payment on investment in our futures, and in climate justice."
Whilst the deal was greeted with jubilation by the target nations, many felt it fell short on important issues. Frans Timmermans, vice-president of the European Commission commented on "tortuous" negotiations, countries trying to unpick the 1.5C goal and to abolish the requirements established at COP26. He warned, "There were too many attempts to roll back what we agreed in Glasgow. This deal is not enough [on cutting emissions]."

Improved Policies Could See the UK's Methane Emissions Cut by 40%
The Guardian. (02/11/2022)
According to a report published by the independent thinktank, 'Green Alliance', the UK could cut more than 40% of its methane emissions with additional inexpensive policies and low-cost measures.
The report follows the UK's commitments to the Global Methane Pledge, which involves voluntary countries to collectively reduce emissions by at least 30% by 2030.
According to the report, large methane gas reductions could be made with key changes to the waste industry. For example, if England brought forward the biodegradable waste landfill ban to 2025 alongside tighter methods for capturing landfill gas, this would lead to a 19% drop in methane emissions, with a further 9% of methane savings coming from regulations to end methane leaks.
Additionally, the UK government has been urged to adopt agricultural and land use measures which make up more than half of the total methane produced in the UK. By feeding dairy cows a methane-reducing supplement and encouraging the consumption of alternative proteins and fruits and vegetables, the UK could see a further 15% reduction.
Dustin Benton, policy director at Green Alliance, said: "Our work is the first to show how the UK can exceed its global methane pledge by 2030, using low-cost policies that not only reduce methane emissions, but also create new industries in alternative proteins, and improve our energy security in the face of the gas crisis."
DEFRA Publishes Draft Statutory Instrument for EPR
Lets Recycle (23/11/2022)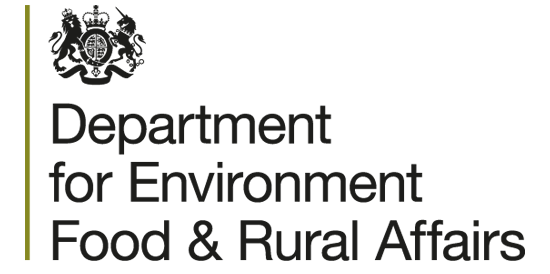 The Department for Environment, Food and Rural Affairs (DEFRA) has published a Statutory Instrument (SI) for how businesses will submit packaging data for the upcoming Extended Producer Responsibility (EPR) guidelines.
EPR regulations will seek to move the costs of collecting and disposing of packaging waste away from local authorities to the industry producers themselves, ensuring that the 'polluter pays'.
An SI is a form of legislation which allows an Act of Parliament to be subsequently brought into force or altered.
Named the "Packaging Waste (Data Reporting) Regulations 2022, the data reporting legislation will be introduced on 28th February 2023. It will mandate obligated packaging producers in England to begin collecting data and reporting from March 2023 (or report in January if they already have the data) so they can cover the costs of managing packaging in 2024. The data will include the type and amount of packaging that will be placed on the market by the producer.
These new regulations will now require producers with an annual turnover of £2 million instead of £1 million and who handle more than 50 tonnes of packaging each year instead of 25 tonnes, to report on the amount and type they supply. Additionally, it will also increase reporting from once, to twice per year. Smaller producers with an annual turnover of £1 million and handling more than 25 tonnes will be required to collect, but not report this data.
Producers subject to these requirements must maintain records for each data collection period and retain the data for at least 7 years through a compliance scheme.
To help you gain a better understanding of the upcoming EPR guidelines, take a look at our recent Producer Responsibilities Unwrapped article.
France's Urban Renewable Revolution
Electrek (08/11/2022)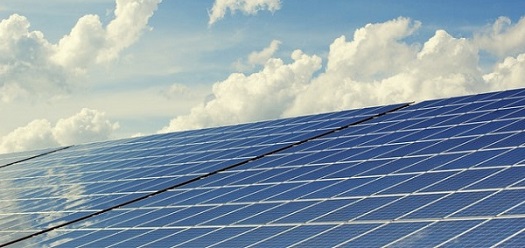 As part of a wider programme that will see France invest in renewable energy, the country has approved legislation that will require all car parks with more than 80 spaces to be covered by solar panels.
Starting on July 1, 2023, smaller car parks between 80 and 400 spaces will have five years to follow the new measures. The plan could generate up to 11 gigawatts of power for the French electricity grid, equivalent to 10 nuclear reactors, powering millions of homes.
It comes as part of President Emmanuel Macron's large-scale plan to invest in renewable energy, which aims to multiply the amount of solar energy the country produces ten times, with the plan to double the power from land-based wind farms through the construction of around 50 new wind farms by 2050.
Additionally, there are plans to include the construction of large solar farms alongside vacant highways and railways, as well as on agricultural lands where feasible.
BIFFA States One-Fifth of Recycling is Unrecyclable
Packaging News (02/11/2022)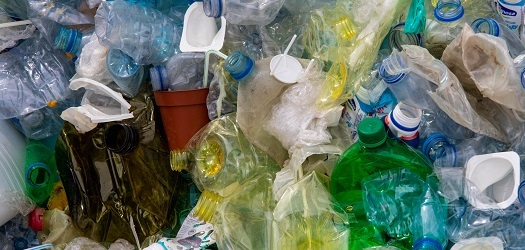 Waste management services, BIFFA, has used UK charity WRAP (Waste and Resource Action Programme) waste collection data from 2016 to 2020 to determine the UK's contamination rate through the amount of non-target (recyclable items that have been placed in the wrong bin) and non-recyclable (items that either cannot be recycled or are too contaminated) materials that entered recycling facilities.
The analysis found that 2016 numbers show an average contamination rate of 13.4%, rising to 17% (one-fifth) by the end of 2020.
The data also showed that in 2020, non-target materials accounted for 6.5% of contaminated waste, meanwhile non-recyclables made up 10.4% of contaminants.
BIFFA has provided recommended steps to help prevent the contamination of materials, such as gaining a better understanding of on-pack recycling labels and different types of plastic, use recycling centres, and stopping 'wish-cycling'.
David Heaton, business director of MRFs and PRFs at BIFFA, said: "Should the alarming trajectory we're seeing continue, contamination rates could reach nearly one-quarter of all recycling by 2030 without legislative intervention.
Tuesday, November 29, 2022