The Nexus Evolution furthers Leeds Beckett University's commitment to sustainability.*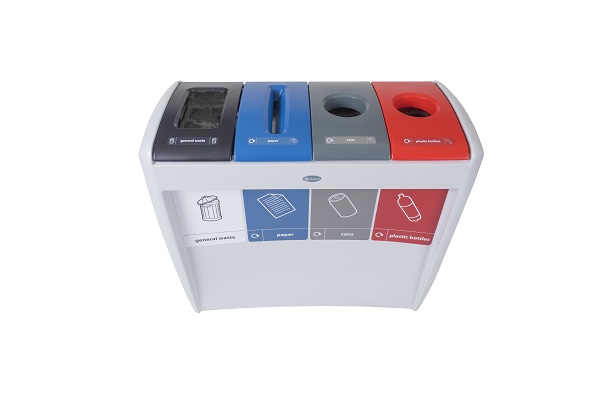 Fitted with four 40L compartments, the Nexus® Evolution Quad Recycling Bin provides unparalleled flexibility to recycling programmes by allowing customers to adapt each section to their exact waste requirements.
Designed with a narrow footprint, the bin suits all indoor areas without demanding excessive space.
Embedding Sustainable Thinking
With a core principle to reduce their negative environmental impact and build on their positive impacts, Leeds Beckett University is paving the way by detailing their sustainability targets.
Committing to increasing the recycling target of all non-residential buildings to 80% and maintaining their zero waste to landfill contract, the university sought a flexible and adaptable waste solution.
Our answer: The Nexus Evolution Quad Recycling Bin.*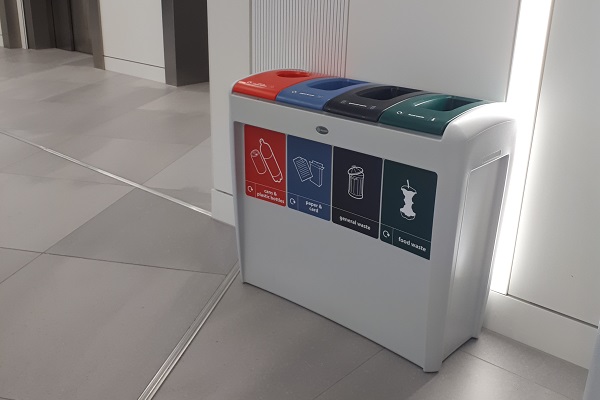 Adapting the bin to house a stream for cans and plastic bottles, paper and card, general waste and food waste, the Nexus Evolution Quad limits the possibility of cross-contamination by adding clear and colour-coded graphics to ensure waste streams are easily identifiable.
Flexible and Adaptable
Offering 28 aperture options and seven standard waste streams, the bin fits all recycling requirements. With a Duo, Trio and Cup recycling model also available, the Nexus Evolution range offers unrivalled waste stream possibilities.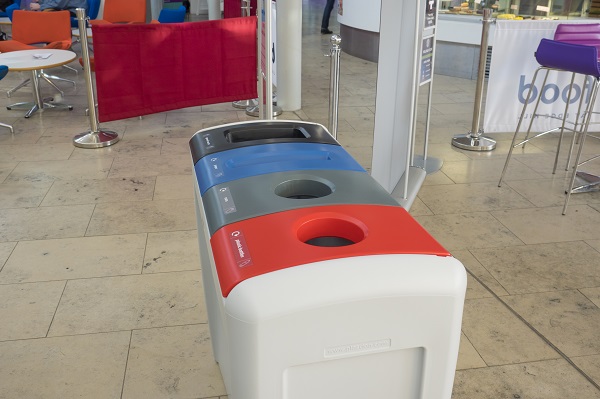 With large front and rear areas, each bin features excellent opportunities for personalisation and graphics and can function to display company logos, messaging, corporate colour schemes and recycling information and guidance.
Non-standard waste streams and colours are available – contact us today to find out more.
Easy Collection
The addition of a steel liner or divider kit can aid in the removal of sacks, particularly in areas with a tendency to create larger productions of waste.
Approachable from all sides, a bump fit lid stay ensures that aperture panels remain upright when opening to allow the use of both hands when emptying the container.
References
*https://www.leedsbeckett.ac.uk/our-university/sustainability/
*https://www.leedsbeckett.ac.uk/our-university/sustainability/
*https://www.leedsbeckett.ac.uk/-/media/files/our-university/sustainability/sustainabilityobjectivesandtargets20162021.pdf
Tuesday, December 21, 2021