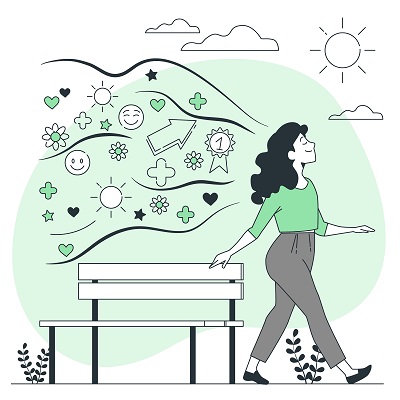 In today's world, sustainability is no longer just a buzzword; it's a necessity. Organisations and individuals alike are increasingly recognising the importance of adopting eco-friendly practices and sustainable design to protect our planet for future generations. One area that often goes overlooked is street furniture, specifically seating and benches.
With our innovative approach to product design, Glasdon is at the forefront of this movement, shaping the concept of outdoor public seating by offering a range of Recycled Material Seating and Recyclable Material Picnic Tables; pieces of street furniture that not only provide comfort and durability but also contribute to a greener future.
Embracing Sustainability...
Our dedication to sustainability is evident in every aspect of our business, from our effective Commercial Recycling Bins to our versatile Road Safety equipment. We understand that the choices we make today will have a lasting impact on the environment, and that includes the products we choose to invest in. That's why we have made it our mission to design and manufacture street furniture that is not only aesthetically pleasing, functional and durable; but also, environmentally responsible.
One of the key ways that we lead the way in sustainable seating is through the use of our specially formulated polymers made from post-consumer materials. By utilising these materials, the kind that would otherwise end up in landfills, we are able to reduce waste and minimise the extraction of new and valuable virgin resources.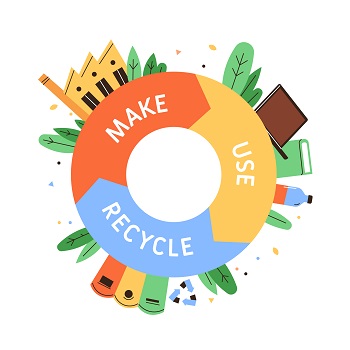 ...and Closing the Loop
In addition to using recycled materials, we take the concept of sustainability a step further by designing seats and benches to be recyclable at the end of their service life. This closed-loop approach ensures that these products can be transformed into new materials, yet again reducing the need for virgin resources and further decreasing waste. By choosing our recyclable seating options, organisations and individuals can actively participate in a circular economy model; a system that is being ushered in across multiple organisations globally.
Investing In Sustainable Design
We know that using sustainable design can provide exponential environmental benefits – but what other benefits are there, and why is it worth your investment?
Increased Product Lifespan: Sustainable materials are also known to be beneficial in terms of cost-effectiveness through their high levels of durability. This means they are built to last for years or even decades, withstand the elements, resist wear and tear, and overall require less maintenance to save you money in the long run.*

Improves Human Health: Sustainable design can improve human health by creating buildings and products that are healthier for people to live and work in. This can be done by using materials that are free of harmful chemicals, by designing buildings with good ventilation and natural light, and by using energy-efficient technologies.*

Reduced Operating Costs: Sustainable buildings and products can have lower operating costs due to reduced energy and water consumption. Meaning businesses and organisations can save money on their utility bills.*

Creates Jobs: The development and implementation of sustainable design can create jobs in a variety of industries, including construction, manufacturing, and engineering. This can help to boost local economies and provide opportunities for people in developing countries.
As you can see, sustainable design is not only important to reduce the negative impact of human activities on the environment, but it can also provide significant social and financial benefits to an organisation and society as a whole; it's a principle that's worth investing in.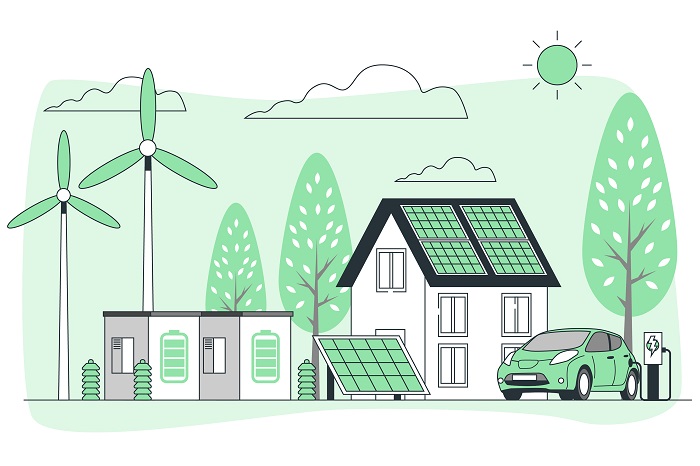 Sitting Down with Glasdon's Materials
From the slats down to the seat ends, our benches are manufactured from specially selected materials that stand up to heavy use and maintain high quality throughout their product life.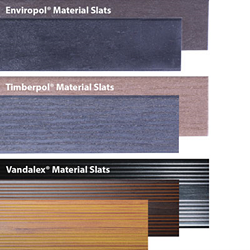 The materials we select for our seating range are carefully chosen to provide a variety of benefits and features that are suited to the specific environments in which they will be used.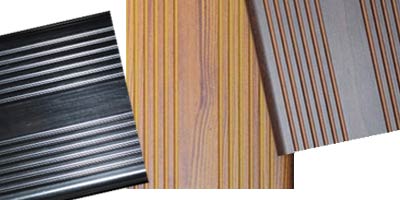 Enviropol®
One material that we are particularly proud of, is our specially formulated polymer Enviropol® - produced from post-consumer polyethene and polypropylene, made predominantly of single-use plastics such as carrier bags, pots, tubs and trays.
The density, strength and resistance to chemicals, water and frost mean Enviropol products will last until the end of their product life and are virtually maintenance-free.
Most commonly found as a primary material in the Clifton™ Picnic Table, the Phoenix® Seat, the Eco-Rest™ Bench and the Elwood™ Seat.
Timberpol®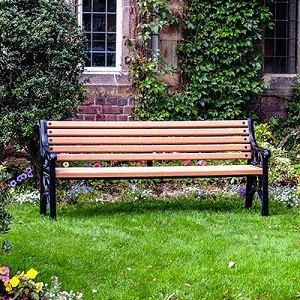 Another sustainable material commonly found across a range of Glasdon seating is Timberpol® - a wood/polymer composite material made from 95% recycled and sustainably sourced raw materials.
This material imitates the look of wood to blend in seamlessly with rural environments however, it does not possess any of the usual drawbacks that are synonymous with wood – it will not rot, splinter and is knot-free. Another great advantage of Timberpol is that the colour will not fade, nor need varnishing during its long working life.
Vandalex®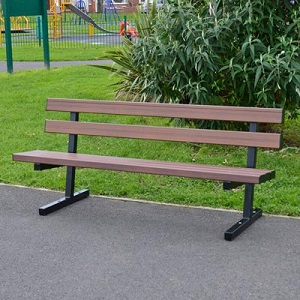 Aluminium alloy engineered, Vandalex®, produces a high modulus of elasticity to offer increased absorption properties, whilst its anodised finish ensures it will not rust, is easy to clean and never needs painting. A perfect addition for contemporary urban environments like city centres or university campuses.
Vandalex is made from 100% recycled aluminium and is fully recyclable at the end of the seat's life.
If you have any questions about the materials we use or would like more information on the seats and benches we offer, please Contact Us today!
References
*https://www.hineighbor.com/blogs/the-journal/sustainable-outdoor-furniture#:~:text=Sustainable%20outdoor%20furniture%20makes%20use,amount%20of%20waste%20entering%20landfills.
*https://www.kmbdg.com/news/sustainable-design-benefits-community/
*https://architectsbuilder.com/sustainable-design-advantages/
*https://www.iberdrola.com/social-commitment/eco-design-sustainable-products#:~:text=There%20are%20examples%20of%20eco,ocean%20and%20ecological%20gold%20jewellery.