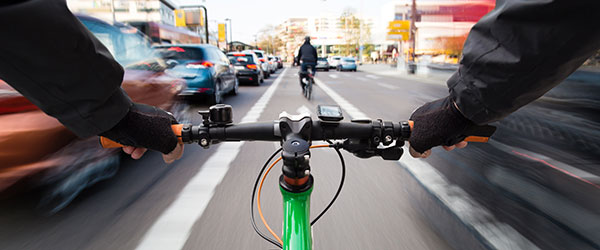 Over recent years, the way we move around our towns and cities, from work to home, has changed. In 2020, Britain saw an unprecedented growth in the average bicycle trip, miles travelled, and number of bikes sold, demonstrating the country's desire to cycle*.
This shift began long before the pandemic, but COVID accelerated it. Now it is estimated that there are over 8 million British adults who commute to work every day, with around £1 Billion worth of bikes currently out on our roads*.
A study commissioned by Direct Line Group, shows that one-fifth of the cyclists surveyed, commute to work on bicycle less frequently than they'd like to. Over half (56%) continue to use their bike to commute daily, however 2.1 million (20%) cycle less due to the lack of facilities available in their workplace. Multiple reasons were discovered as to why the 20% feel discouraged to commute on bicycle, but the most common cause was due to storage space, with 14% stating their business doesn't have enough areas to store bikes.
These findings certainly demonstrate the will to commute via cycling is there, so what can we do to capitalise on it?
From the social to the financial aspects, we investigate the many benefits that cycling can provide to both employer and employee, what they mean to a business, and how employers can introduce simple but effective reforms to establish a cycle friendly commute.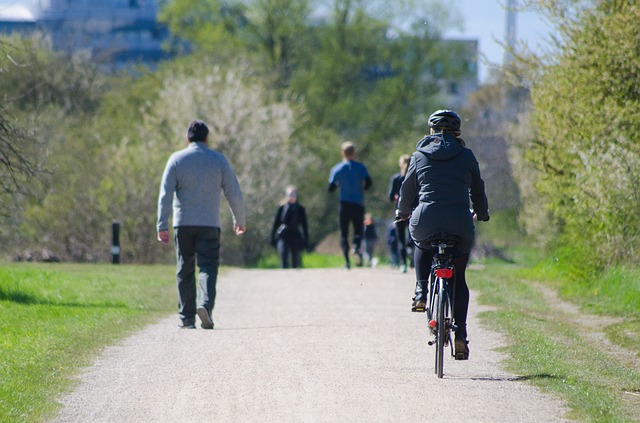 The Mutual Benefits
Sitting in traffic to and from work has never been anyone's idea of a good time, neither is it very good for your health. This leads to a crucial incentive - the health benefits that cycling provides, not only physically, but mentally*.
Physically, it can improve cardio-vascular fitness, lower blood pressure, boost energy, and improve coordination. In addition, medical conditions such as heart disease and cancer are greatly reduced. Mentally, it can provide a boost in happiness – reducing anxiety, stress, and depression, whilst increasing cognitive brain function. Millions of working days are lost each year through conditions like stress and anxiety. All these are aspects that can drastically improve the mood and attention of an employee. Afterall, a high functioning, healthy, and enthusiastic workforce is something all employers aspire to have.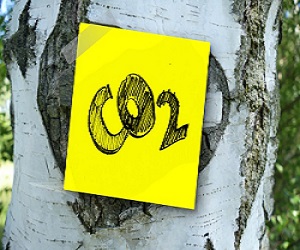 In 2020, transport was the largest source of greenhouse gas emissions in the UK, supplying an estimated 24% of the total emissions*. The main source from this sector is the use of petrol and diesel in road transport. As part of the Greenhouse Gas Protocol Standards in pursuit of the UK economy becoming Net Zero, a company's emissions are categorised into three 'Scopes', with Scope 1 covering direct emissions, Scope 2 covering indirect emissions, and Scope 3 including all other forms of indirect emissions that occur in a company's value chain, such as transport.
With NET Zero targets in the minds of many businesses, cycling should be seen as a huge incentive and a crucial strategy in driving down carbon emissions linked to transport. In addition, with the recent cost of living crisis and drastic increase in petrol prices facing both employer and employee, now more than ever seems like the ideal time to jump on two wheels.
A Win-Win Solution
Apart from investing in facilities, employers can do a few simple things to encourage the commute on bicycle. To start, talk about it – sharing information through your communication channels is an effective way to showcase the benefits of cycling; sending emails, displaying infographics, issuing flyers - the more people hear about it, the more likely they'll give it a try. Senior leaders within the company, of course, have a huge impact on setting examples. By commuting on bicycle, and talking about cycling, senior leaders can influence employees to follow suit.
Another study conducted by YouGov which targeted young people (18-24), found that over a third (36%) said they'd be more likely to cycle to work if their employer offered financial help to buy a bike, and 29% would be more likely if their workplace offered a cycle to work scheme*.
As part of the Government's Green Transport Plan, employers have the option to register and provide bikes and e-bikes for their employees through the Cycle To Work Alliance. A policy coalition consisting of five leading providers including; Cyclescheme, Cycle Solutions, Evans Cycles, Halfords, and Vivup. Through this initiative, an employer can pay for the bike and/or accessories initially tax-free and organise monthly payments to come from the employee's salary. Each partnered provider offers different savings but all include the chance for employers to eventually recoup the full costs, it really is a win-win solution.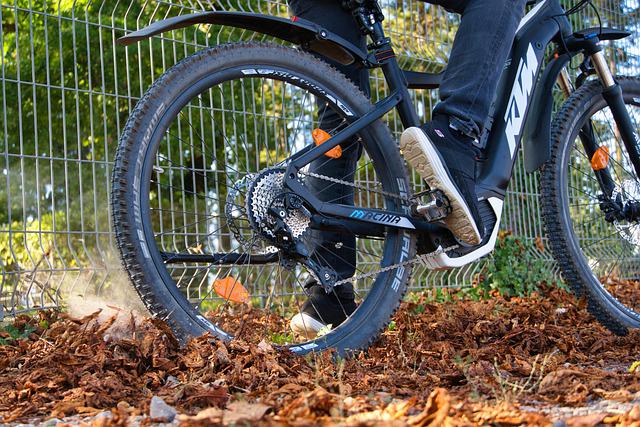 Another alternative is the addition of e-bikes to the business. With battery-powered assistance, e-bikes can make the commute a whole lot simpler. When you pedal, the motor will engage, offering an assisted boost in power and pedal support to tackle any tricky inclines and time-consuming journeys. The environmental benefits are also evident, e-bikes are quiet, don't emit harmful gasses, and can be recharged at the cost of pennies. In addition, they require no tax or insurance. E-bikes are included in all of the registered cycling to work initiatives.
When it comes to the installation of cycle or e-bike storage facilities, not all businesses will be able to invest large sums of money, but there are some attainable and cost-effective options available that will return their investment many years down the line. Bike racks, cycle canopies, and shelters are all simple but effective facilities made from strong and durable materials, that are sure to provide a lifetime of service to the business.
Despite the survey's findings, it seems inconceivable that businesses, with all the environmental, social, and health benefits cycling offers, are not doing enough to support cyclists. Sarah Mitchell, Cycling UK's Chief Executive, said: "There are still lingering perceived barriers to cycling, and employers can play a key role in making it a realistic and practical option for their staff. It's a win-win solution; companies can attract the best young talent while enjoying better staff retention and productivity*."
Cycle to Work Day, the UK's biggest cycling commuting event returns on the 4th August. So, leave the car keys on the hook and grab a helmet. Celebrating the 10th year of the event, it's the perfect time to demonstrate the positive effects this form of travel can have on a workforce.
References
https://www.gov.uk/government/statistics/walking-and-cycling-statistics-england-2020/walking-and-cycling-statistics-england-2020#:~:text=In%202020%2C%20cycling%20trips%20increased,by%2023%25%20compared%20to%202019
https://www.directlinegroup.co.uk/en/news/brand-news/2022/british-commuters--p1-billion-bike-storage-problem-.html

https://assets.publishing.service.gov.uk/government/uploads/system/uploads/attachment_data/file/1051408/2020-final-greenhouse-gas-emissions-statistical-release.pdf

https://www.cyclingweekly.com/news/latest-news/benefits-of-cycling-334144
https://www.cyclinguk.org/press-release/employers-must-do-more-encourage-active-travel-work-says-charity-cycling-uk