The Falklands are divided up into 778 islands and islets in the South Atlantic Ocean. Its geographical position makes it a perfect habitat for an array of natural life. For a small island, it has a well-established culture and is steeped with historical value. Although remote, the Falklands are both self-sufficient and well connected to the outside world.
Atlink LTD recently purchased a Turbocast 800™ towable salt spreader from our sister company Glasdon International Limited to serve and help protect the growing population of the Falklands on a day to day basis.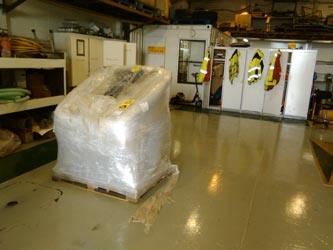 Glasdon International Director Adrian Steen says:
"We are very happy to hear the most southerly T800 on the planet has arrived safely at the Falklands."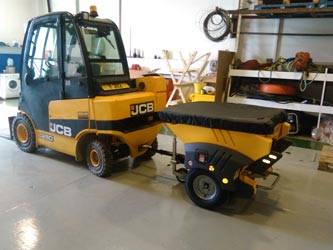 Why choose the Turbocast 800 Towable Salt Spreader?
The Turbocast 800™ towable salt spreader is extremely efficient, and easy to manoeuvre using a quad bike, forklift truck or car. Made from Durapol®, it will not rust or chip whatever the weather or terrain. The Turbocast 800 can also hold a maximum load of 240kg, which allows for the distribution of wet or dry grit salt on a large scale, with the ability to spread up to 8 meters consistently.
Quality by Design
At Glasdon we understand that the Turbocast 800 Towable Salt Spreader is a specialist piece of equipment, and have therefore taken the opportunity to break down operational aspects of the Turbocast 800 towable salt spreader into a selection of simple demonstrations videos, located here on our Youtube page.
If you should require any further information regarding the Turbocast 800 or any of our other towable spreaders please don't hesitate to contact us on 01253 600400, use our live chat section or email enquiries@glasdon-uk.co.uk