Utilising Glasdon's very own artists to create something special.
At Glasdon, we recognise the importance of giving back to the local community. As such, since 2020, each employee has been permitted one paid day off each year to volunteer for a charitable organisation of their choosing.
Chris Lester, Senior Product Designer, enquired about using his charity day to paint a mural at the Blackpool Victoria Hospital Children's Ward. Having created murals throughout his youth and more recently for his own children, he was approached by his mother-in-law, an employee at the hospital, to make one for their playroom. He proposed that the mural be designed as part of the Glasdon Charity Day Initiative, with assistance from an incredible team from the Glasdon Product Design and Research Departments.
Thanks to the project funding from The DJ Sidebottom / Glasdon Charitable Programme, the team's creativity was fuelled as they worked on a design with a swashbuckling pirate theme that honoured Blackpool, as per the hospital's request. Because of this generous donation provided by the Charitable Programme, they were able to source the essential items needed and set to work.
During a four-day period, Chris and 16 charitable colleagues drew and painted the mural entirely by hand. Despite making headway in those initial days, sections remained to be finished. Chris revealed that some members of the team graciously donated an additional day of their bank holiday weekend to contribute their talents and finish the job.
Chris expressed delight at witnessing the positive responses from both the staff and some of the children while they worked on the mural. Once finished, everyone was incredibly pleased with the outcome.
Chris said:
"This project provided us with the opportunity to give back to our community by utilising our artistic talents to create something special. Additionally, some of the team members' families have benefitted from the care provided by Blackpool Victoria Hospital, making this project even more meaningful."
Well done to Chris and every member of the design team who lent their skills to bring this project to life.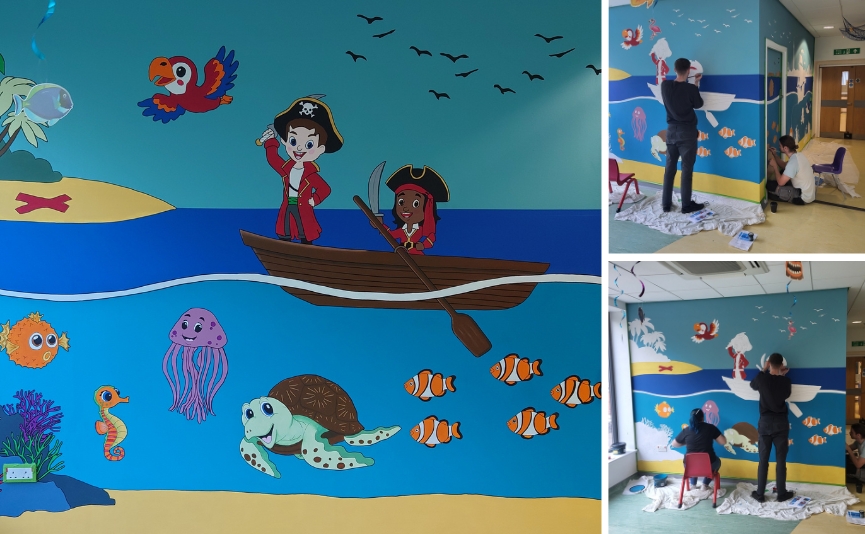 Wednesday, October 18, 2023