Introducing our online product demonstration service. Are you curious about how our products work? Do you want to see them in action before you buy? Then our product demonstration service is for you!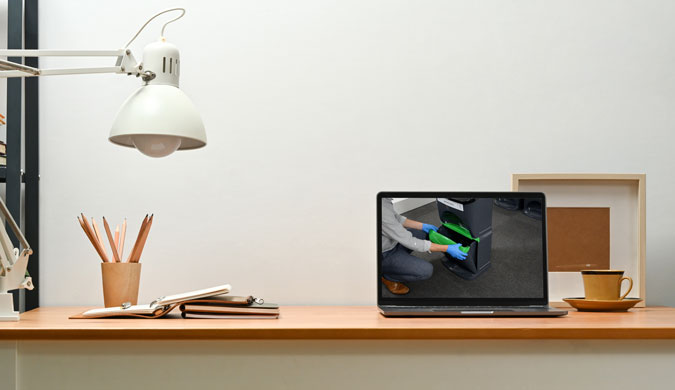 What Is The Service?
With our online live demonstrations, you can see our products in real-time and ask our experts any questions you have. It's like having a personal tour of our products, wherever you are in the world. There's no need to travel, and we can accommodate a time that is convenient for you.*
Our live product demonstration service brings our products closer to you, highlighting their functionalities, benefits, and design features in an engaging conversation with one of our expert sales representatives.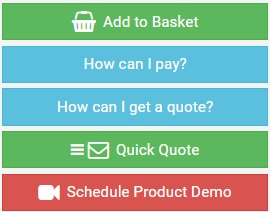 Here's how it works: You schedule a 15-minute video call at any time that's convenient for you. During the call, our representative will demonstrate the capabilities and features of the chosen product, and answer any questions or requests you might have. Our product demonstration service is here to help you feel confident in the product you intend to purchase, so please don't hesitate to ask any questions.
The live product demonstration service is available for selected Glasdon products, including litter bins, recycling bins, dog waste bins, and more. Look out for the "Schedule Product Demo" button next to all applicable products.
Why Should I Use The Service?
Here are just a few of the reasons why you should use Glasdon's live product demonstration service:

Convenience
Customers can watch product demonstrations at their own convenience, from anywhere in the world.

Flexibility
Choose how you want your demonstrations to unfold – get to know the product the way you want and get the answers you need.

Efficient
Save time and see our products without visiting one of our showrooms or at a trade show.

It's Free
There's no cost to sign up for a live demonstration and there's no obligation to buy after.
How Can I Schedule an Appointment?
So, you've identified a product you'd like to see more of; what next?
Located on the product page, you will find a red button titled: "Schedule Product Demo". Click it to see a calendar of the nearest available dates and all time slots available on that date. Alternatively, you can find this service on our "How to See Our Products" page, which is linked from our company profile page.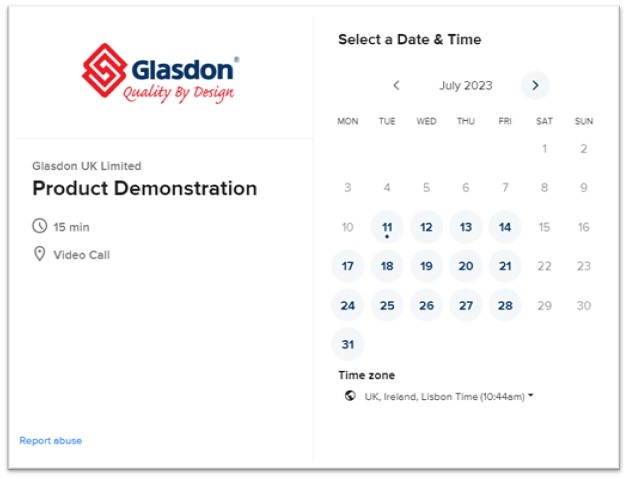 After your desired date and time have been chosen, simply enter your personal details and any information that will help us prepare for your meeting. This information can be anything from the desired purpose of the meeting to things you would like us to prepare ahead of the event.
Shortly after booking, we'll provide you with an E-Mail to confirm your appointment.
So, what are you waiting for? Sign up for a live product demonstration today and see for yourself how Glasdon products can improve your life.
Terms and Conditions:
* Monday – Friday, 9am-5pm