It can be difficult to find the words you want to say, especially when those words are for a fitting and lasting tribute such as a memorial or commemorative plaque.
Glasdon have been designing and manufacturing memorial seats and benches for over 40 years.
So we are fortunate to be able to share some examples of different styles of presentation which may help you find the words you want to say.
Not sure how to sponsor or donate a memorial bench?
If you would like to sponsor a memorial seat for a local park, memorial garden or a public open space, your local council will be able to advise you on how to go about this in your area. Find your local council here.
Alternative venues which may offer a memorial seat scheme include zoos such as ZSL London Zoo or Whipsnade Zoo and wildlife nature reserves such as Wiltshire Wildlife Trust.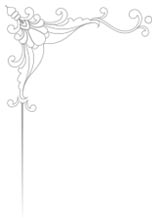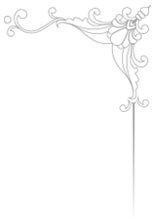 Ideas for Your Memorial Bench Plaque
In memory of
The simplicity of these three words speaks to everyone and can be attributed to an individual or a group, as some of our customers have done here.
(Personal details have been changed).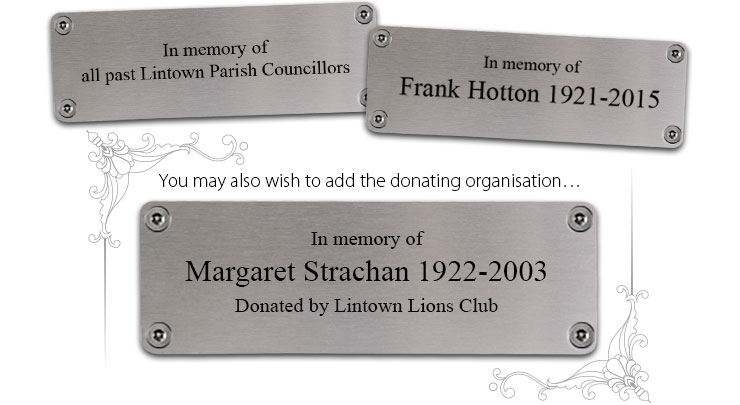 Commemorative presentations
When presenting a memorial bench on behalf of an organisation or in celebration of a historic occasion, you may wish to incorporate key dates, the name of the donating organisation and a tribute.

Personal tributes
Linking an individual with a personal reminder or sentiment associated with their life or personality, is another popular way to present your tribute. There may be a particular turn of phrase known to be used by them or a fitting heartfelt quote or message with their name.

Adding graphics such as crests or emblems to a plaque
With laser etched engraving, it is now possible to add simple graphics to a memorial plaque. Find out more about the options available when adding a memorial plaque to a Glasdon bench here.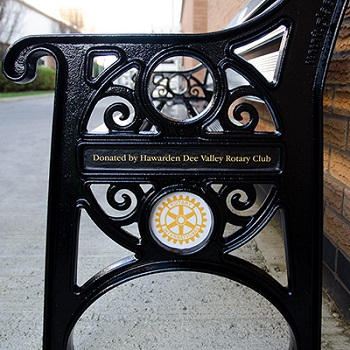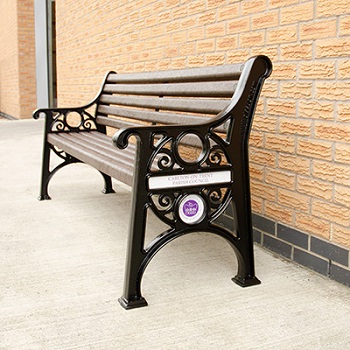 Memorial Seats and Benches
Take a look at different styles of memorial seats and benches here.
The Glasdon memorial seating range includes traditional wooden park benches made with FSC-certified hardwood, contemporary designs, heritage cast-iron effect benches and eco-friendly seats made from recycled material.
Your local council or chosen venue may also provide a list of their preferred memorial seating options by verified suppliers such as Glasdon.
Originally posted: 07.10.16