Highland Spring personalise C-Thru™ 180 recycling bins to encourage recycling at the Royal Highland Show.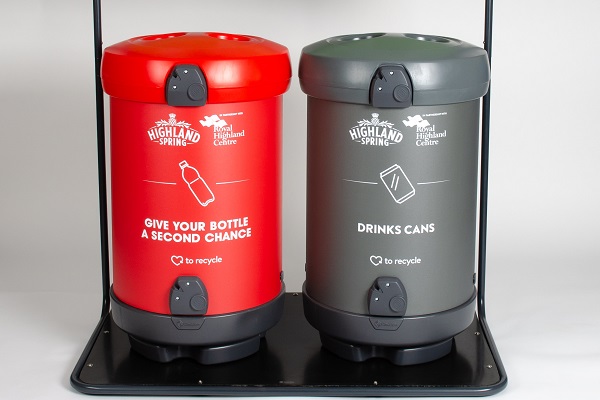 Ideal for busy areas and events, the C-Thru 180 recycling bins offer a large 180-litre recycling capacity. With a cylindrical shape, the bins sit perfectly in both corridor recycling points and open spaces. Available with see-through bodies, the recycling bins reduce cross-contamination by enabling users to see the recyclable content inside and promote safety and security.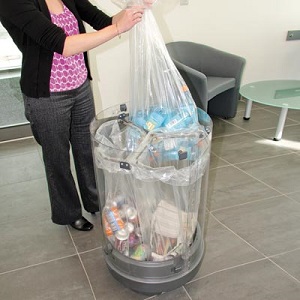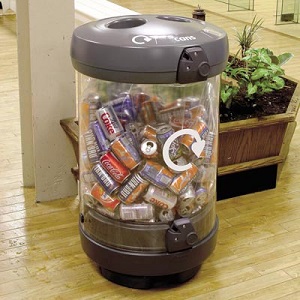 The C-Thru 180 Recycling Bins are the perfect choice for high traffic areas with heightened security requirements, and with its cylindrical design, can be positioned in "island" style recycling points, against walls and in open spaces.
Celebrating the very best
Arguably Scotland's most iconic agricultural event, the Royal Highland Show is an annual occasion aimed at showcasing rural life. First held in 1822, the show now attracts around 190,000 people each year and, in previous years, has added almost £65 million into the Scottish economy.*

With so many visitors expected to descend on the Royal Highland Show, show sponsors – Highland Spring – required a durable, high-capacity waste management solution. They chose the C-Thru 180 Recycling Bins.
Opting to personalise the bins, Highland Spring created a stream for drinks cans, plastic bottles, food waste, and paper and card. With differing colours to accentuate the streams, the bins stand-out between the crowds, increasing the show's recycling success.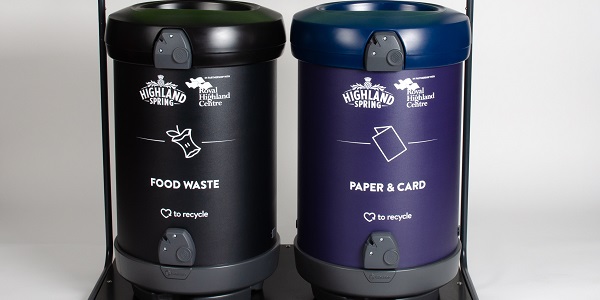 Further heightening the visibility of the recycling bins, Highland Spring chose to place the recycling bins on a customised recycling stand. Adding their logo and an encouraging recycling message - Play your part in the road to change - the stand and recycling bins combine to make an effective recycling station.
Providing Quality and Security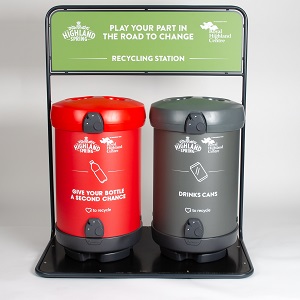 Ideal for recycling schemes requiring easy inspection of contents and environments where security is paramount, the C-Thru 180 Recycling Bins offer quality and efficient waste management solutions while providing added security and peace of mind.
With a clear polycarbonate body, the bins can collect 180 litres of waste and, with multiple apertures available, minimises the possibility of cross-contamination when recycling.
A durable and secure solution to waste management, the C-Thru 180 Recycling Bins are ideal for all high traffic areas, including canteens, schools and colleges, shopping centres, festivals, and events.
References
*https://rhass.org.uk/what-we-do/royal-highland-show/