Smart Labels; UK's Biggest Reuse, Repair and Recycle Centre; Wales to Ban Plastic Bags; and the Return of International E-Waste Day.

In this month's roundup, we pull together our pick of the latest environmental news and innovations from the last month.
Smart Labels to Replace Best Before Dates
Packaging News. (16/09/2022)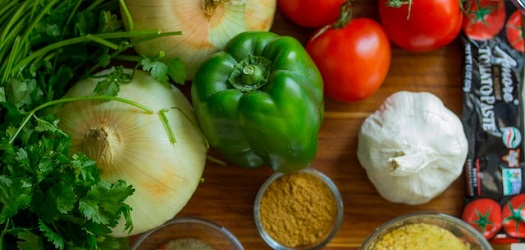 Food technology company OliTec's smart labels can be applied to a temperature-sensitive product at the time of packaging, offering a visual representation of freshness.
This is seen as a much needed replacement to standard best before dates, as it offers the chance to mimic the product's lifecycle, providing greater clarity than the traditional alternative.
The technology communicates throughout the life of the product with a visual timeline that speeds up and slows down depending on temperatures.
They can be applied to products that are sensitive to temperature changes and that have a 5-15 day life span at 5 degrees and is able to be applied to any product packaging due to its flat adhesive design. A trial in Denmark with alternative time temperature indicates demonstrated that the use of the labels could reduce food waste from 25%-65% depending on the food category.
Nicholas Richardson, CEO of OliTec believes the technology can be applied at any point of packaging, allowing for better management of the supply chain by identifying the area where there have been temperature variations.

UK's Biggest Reuse and Repair Facility Reaches Milestone
Circular. (02/09/2022)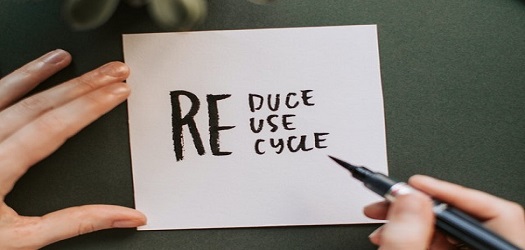 In its first year, the facility has renovated and resold more than 50,000 items, leading to over 500 tonnes of material diverted from landfill.
The Renew Hub, based at Trafford Park in Greater Manchester, is a 5000m2 operation that brings together mechanics, technicians, tradespeople, and charities, to repair, reuse, and eventually sell the refurbished items.
The facility receives its items through public donations or from household waste recycling centres. When refurbished, they are sold online or through its three shops located at recycling centres in Oldham, Salford, and Trafford.
All the proceeds from sales go towards the Recycle for Greater Manchester Community Fund and the Greater Manchester Mayor's Charity, which benefit local community groups working towards creating a circular economy.
In addition, the facility also says that it has created 20 new jobs from its operations, and now has plans to launch its own non-profit online shop to sell antiques, furniture, and collectables.
GMCA Lead for the Green City-Region and Waste and Recycling, Cllr Martyn Cox, said: "We need to be thinking about the things we throw away, and the Hub proves that much of what you think is irreparable can actually be repaired. It can be used and loved again with the help of our skilled teams and partners upcycling furniture, repairing bikes, and washing machines, and generally seeing the potential in someone else's unwanted items."
Wales to Ban Plastic Bags
BBC (21/09/2022)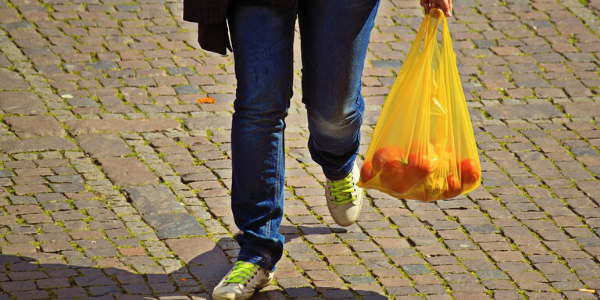 A historic move that would mean those caught supplying plastic bags could face prosecution and a fine.
As part of the Welsh Environmental Protection Bill, it will be the first country in the UK to take a step towards banning single-use carrier bags. This already follows Wales's success in becoming one of the first countries in the world to implement a charge for single-use bags.
Minister for climate changes, Julie James said: "This is a big moment in our journey towards a plastic-free Wales. Single-use plastic products are often seen littered in our streets, parks and seas. Not only are they unsightly, but they have a devastating impact on our wildlife and environment."
International E-Waste Day 2022
Circuluar Online (20/09/2022)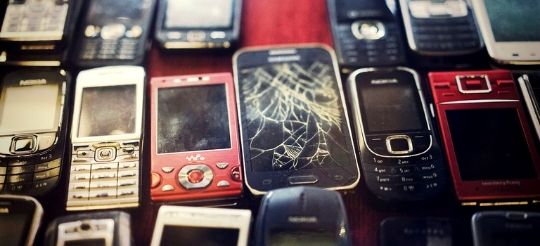 On 14th October, the day dedicated to raising awareness on the impact E-Waste has on the environment returns. Set to focus on small, end-of-life electrical appliances and components that present a significant challenge in recycling, following the slogan - "Recycle it all, no matter how small!"
Due to their small size, items such as mobile phones and electric toothbrushes are often discarded incorrectly. This means the important sometimes hazardous raw materials they contain cannot be extracted properly.
According to the UN, it is estimated that in 2019, over 22 million tonnes of small E-Waste was produced worldwide, making 40% of the total global E-Waste.
International E-Waste Day encourages people and businesses from all over the world to take part in activities and campaigns through social media, TV, and radio to promote awareness.
Monday, September 26, 2022