Combo Recycling Bins are available to increase recycling rates in food service areas.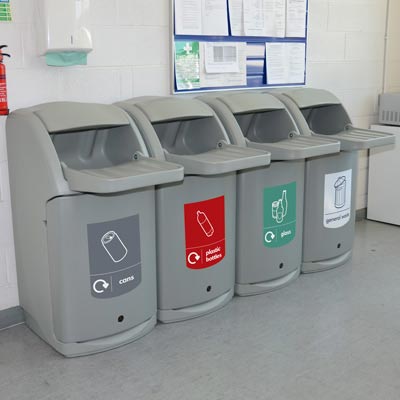 Combo™ Tray Shelf Catering Waste Bin has been specially designed to allow users to put down their serving trays and segregate recyclable waste into the correct bin with both hands.

Ideal in any busy food locations such as food courts, fast food restaurants or school canteens, the Combo tray shelf catering waste bin offers a complete catering waste solution.

The bins feature a large open front aperture and a huge 140-litre capacity. The tray shelf pivots up, allowing easy access to the door for cleaning and emptying.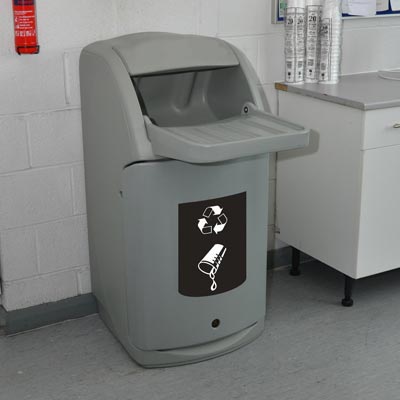 Combo™ Liquid Reservoir Recycling Bin features two large reservoirs that can hold a total of 16 litres of waste liquid, preventing contamination of other waste streams. Filter caps on the reservoir funnels prevent small items like bottle caps entering the tanks, and the funnels can be removed for cleaning.
Combo Recycling Bins co-ordinate with Combo™ Catering Waste Bin and Nexus® 140 Recycling Bins to form a complete recycling bank.
To talk to us about our range of indoor and outdoor recycling bins, please call (01253) 600 410, email enquiries@glasdon-uk.co.uk, or use the Live Chat facility on this website.
Updated: 17th July 2019