With June 2022 fast approaching, planning is well underway for the celebrations that will mark Her Majesty The Queen's Platinum Jubilee.
As Queen Elizabeth II will be the first British monarch to reach this historic milestone, we're sure to see the return of street parties and whole communities coming together for special commemorative events in parks and public spaces.
So we've compiled some top tips and ideas to help keep your Platinum Jubilee celebrations running smoothly.
If you're planning to honour the occasion with a dedicated memorial or the creation of an outdoor garden space - take a look at our Platinum Jubilee 2022: Ideas for Commemorations.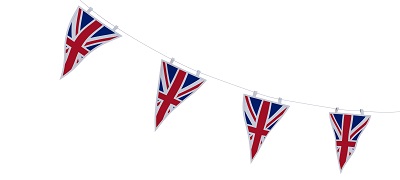 Ideas for Platinum Jubilee Parties and Events
No matter how large or small your event is going to be, there are some areas you will want to consider which can help you ensure it runs smoothly and makes the clean-up afterwards much easier!
Here are some ideas to help keep your events pristine and green.
Keeping on top of litter and reducing waste by recycling
You may be hosting a street party with the neighbours, preparing for a community gathering in a village hall, or attracting whole boroughs to events in local parks, but one thing is certain – where there are people celebrating there is sure to be waste.
Portable, lightweight waste solutions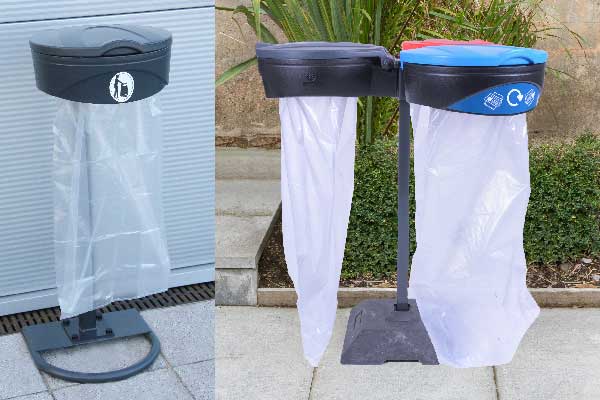 Sack holders are ideal for events. They are cost-effective and can be easily attached to a portable free-standing post so you can place them where you need them most. Using clear sacks will also provide a clear view of all the contents inside for safety and security.
The Orbis™ Sack Holder range is available as a single, double, triple or quad waste solution. This versatile solution can be used for collecting litter from event-goers, or you can create a multi-waste recycling point by adding brightly coloured recycling graphics to the fronts of each holder. Adding recognisable recycling graphics helps users dispose of their waste responsibly too.
Larger capacity for big crowds
Larger-scale street parties and events with the potential of larger group gatherings or crowds will require larger capacity bins with more prominence to increase their visibility.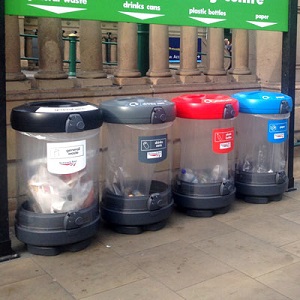 For indoor or outdoor events, where there are fast-moving crowds or queues, larger capacity transparent bins, designed with visibility in mind, are a good solution for improved operational safety.
The C-Thru™ 180 range of recycling bins offer a 180 litre capacity and specially moulded apertures for the collection of cans, plastic bottles and other types of waste.
Larger capacity solutions are also available for large-scale public events and for use with wheelie bins which create operational efficiencies too.
Learn more about how the Modus™ Wheelie Bin Housing is helping Gravesham Borough Council deliver their waste management strategy.
Easy Pickings with the official Litta-Pikka™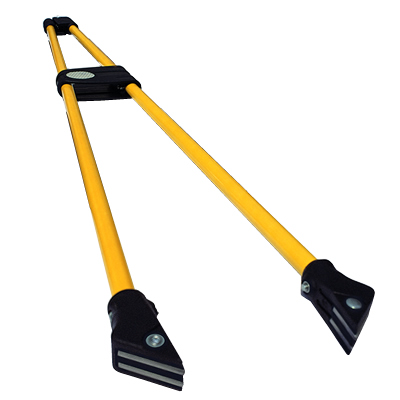 Save everyone's backs and use a handy litter grabber to make sure the only things left behind are happy memories of a very successful event.
The Litta-Pikka Litter Collection Tool is a hygienic solution for your litter pickers, helping them to easily grab all types of litter while keeping it at a good distance away from them while they deposit it.
Maintaining the event site
As this is such an important historic occasion, you'll want to keep everything running smoothly and looking its best throughout.
Consider a litter collection, cleaning and maintenance cart such as the Skipper™ Multi-Purpose Cleaning Trolley to easily maintain your indoor facilities and keep the grounds picture perfect.
Celebrating with four-legged friends
As we know, Her Majesty The Queen loves her four-legged companions, and so it goes without saying that there may be a place for them around your Big Jubilee Lunch table.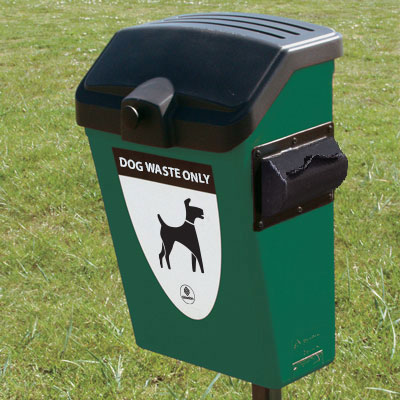 If you are expecting some dogs, even Corgis, to come along with their owners, you might consider installing a quick solution to ensure any of their waste can be disposed of considerately too.
The Fido 25 Dog Waste Bin is ideal as it can be easily mounted to walls or posts (fixings included). The bin is also supplied with a removable liner and lid which ensures the waste and any odours stay inside the container. As an additional touch for your platinum guests and their pooches you can also add a helpful bag dispenser with sacks on the side too.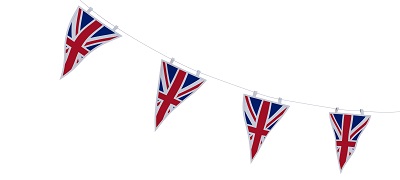 Crowd Control and Wayfinding
When planning events of any scale, directions and signposting are generally high up there on the checklist.
Here are some ideas on how to get your message across so guests know exactly where you need them to be.
Just when you think you have every angle covered, someone decides to form an orderly queue somewhere else.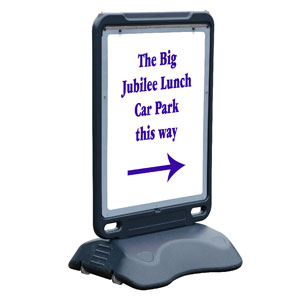 Portable signage is a great way to remain flexible before, during and as the event draws to a close.
Extra-large format solutions on wheels, such as the Advocate™ Poster Display Unit, are ideal in car parks and any routes or facilities where high footfall is expected. The unit can be single or double-sided, with the ability to change over any posters quickly if needed.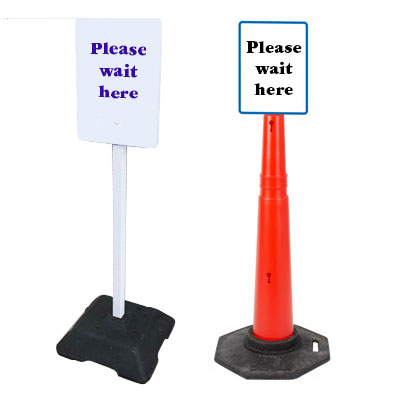 Alternatively, the Advisor™ Free Standing Sign Post and Maxicone Marker also offer an easy solution for indicating directions or instructions. With chains added between multiple Maxicones, you can also create effective demarcation around specific areas or one-way routes.
Good luck with your preparations, and if you would like further advice about anything featured or would like to discuss how to bring your own Platinum Jubilee ideas to life, please don't hesitate to contact our team today.
Tuesday, February 1, 2022