Craigtoun Country Park is located on the outskirts of the world's renowned home of golf, St.Andrews, on the east coast of Scotland.
Originally established in 1698 as one of the many Melville family estates and called Craigtoun, the park's roots can be traced back to 1790 and the planting of 230 trees.*
Over the last 5 decades the park has become a big attraction for local people and visitors to the area. Today the range of free and ticketed facilities and activities includes the Rio Grande Railway, adventure play area, the Boating Lake, zip line, trim trail and The Fairy Glen.
And testament to its important role within the community is the partnership between the charitable Friends of Craigtoun Country Park and Fife County Council who together ensure the park is well managed and maintained.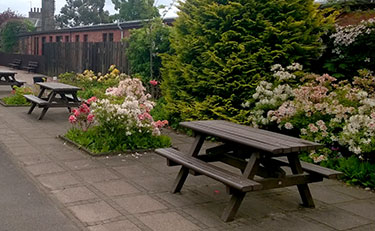 In preparation for the busy summer ahead, Glasdon were selected to supply seating solutions for a number of areas within the park estate.
The Countryside Seat™ and Clifton™ Picnic Table were chosen for their operational durability and sustainability, in-keeping with the natural setting. Both are also available in three recycled material slat options and colours.
Learn about Timberpol® and Enviropol® sustainable materials and our Top 5 Sustainable Products.
The Glasdon Countryside Seat and park bench offer cost effective solutions to public seating in outdoor spaces. The recycled material slats and rustic finish fit perfectly in natural environments including parks, nature reserves, village greens and countryside locations.
Glasdon offer a range of Recycled Material Picnic Tables which include specially designed children's picnic tables with a reduced height feature and a wheelchair accessible model.
Key Features of the Countryside Seat and the Recycled Material Picnic Table
Environmentally friendly recycled materials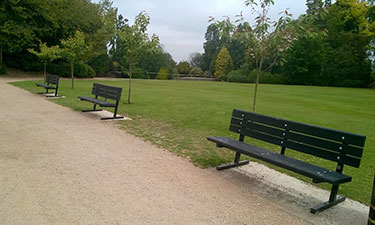 Strong and robust design
Minimal maintenance – no painting required
Weather resistant – will not rot
Supplied fully assembled for immediate use
Easy order and buy online
Free delivery in UK and Northern Ireland
1 Year Warranty included
Find out more about the Countryside Seat and the Clifton Picnic Table.
If you have any queries please don't hesitate to talk to us online using the Live Chat feature, call us on 01253 600410 or email us on enquiries@glasdon-uk.co.uk.
For information about the facilities and activities at Craigtoun Country Park visit: http://friendsofcraigtoun.org.uk/
*Source: Friends of Craigtoun http://friendsofcraigtoun.org.uk/home/history/