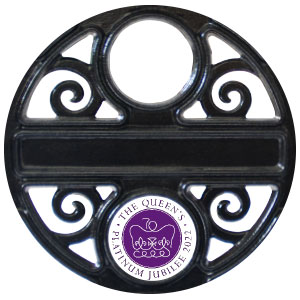 With the official calendar of celebrations revealed and public awareness building, attention is certain to turn to local events and opportunities for communities to come together in honour of Her Majesty The Queen.
Still fondly remembered, the spirit of the street parties of The Queen's Silver Jubilee in 1977 is sure to be recaptured right across the nation and over the extended bank holiday weekend.
Communities are also being encouraged to light beacons on the evening of Thursday 2nd June and celebrate together on Sunday 5th June for The Big Jubilee Lunch.
So, with local plans firmly afoot, we've compiled some helpful ideas and solutions for commemorations in celebration of The Queen's Platinum Jubilee 2022.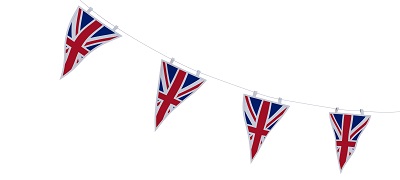 Ideas for Platinum Jubilee Commemorations
As Her Majesty The Queen is to become the first British Monarch to celebrate a Platinum Jubilee, there will be a focus to create lasting tributes which will serve to mark this historic moment in time for future generations.
Platinum Jubilee Gardens and Community Focal Points
In partnership with The Woodland Trust, one of the exciting initiatives for community groups, schools and organisations to participate in is The Queen's Green Canopy: Plant a Tree for the Jubilee.
So, if you are planning to get involved or perhaps you are looking to expand on the idea and create a dedicated natural green space around your tree, you may like to mark it with a visual commemoration that's officially tied to the occasion.
To aid this, the official emblem, created by graphic design student Edward Roberts, is available to download in both English and Welsh for tasteful use on souvenirs and merchandise which commemorate The Queen's Platinum Jubilee.
A public seat or park bench is a great way to commemorate the occasion and one which whole communities can benefit from in dedicated outdoor spaces. The Lowther™ Seat (pictured here) and Stanford™ Seat are ideal solutions as they can tastefully incorporate The Queen's Platinum Jubilee emblem, in line with the official guidelines for use.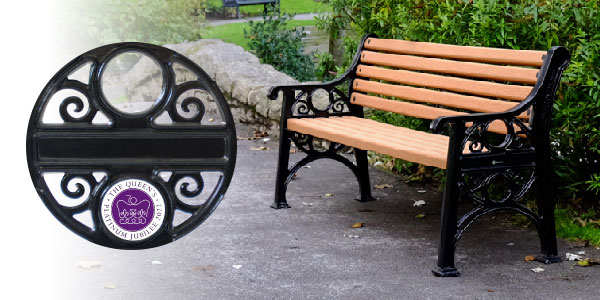 Coupled with a stainless steel plaque, the seat will help create a lasting tribute for years to come.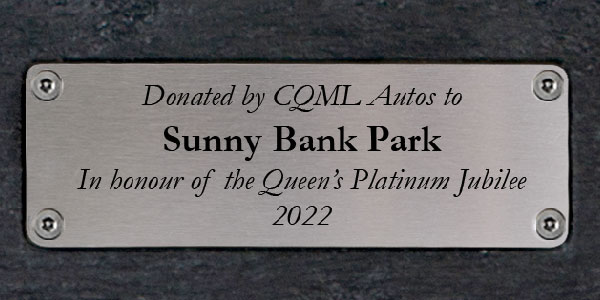 Laser etched, stainless steel commemorative plaques can also be added to a wide range of Glasdon seats and benches - carrying the wording of your choice.
Stainless steel is the ideal choice for a plaque of this type as it will keep its appearance for many years with minimal maintenance.
Laser etching also offers greater flexibility for your message and can even include simple graphics.
When you place an order, we will produce a computer visual that will be sent to you to ensure the wording is exactly how you want it. Once we receive your approval, your plaque will be engraved as quickly as possible. The ordering process usually takes 4-6 weeks from beginning to end.
Adding the Platinum Touch
In the lead up to the celebrations and throughout the Platinum Jubilee year, you may wish to set the tone and complete your commemorations by adding platinum touches outside buildings or in streets, squares, parks or gardens.
Traditional street furniture, including litter bins, bollards, seats and benches can co-ordinate with a platinum colour feature or theme achieved through a metallic finish or banding.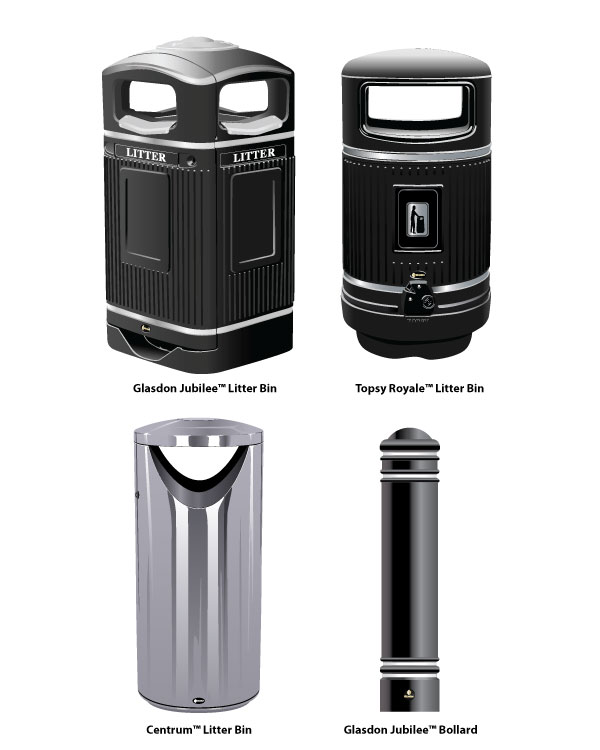 There really is so much to look forward to this year and we hope these ideas have provided you with some inspiration and solutions.
Good luck with your preparations, and if you would like further advice about anything featured or would like to discuss how to bring your own Platinum Jubilee ideas to life, please don't hesitate to contact our team today.