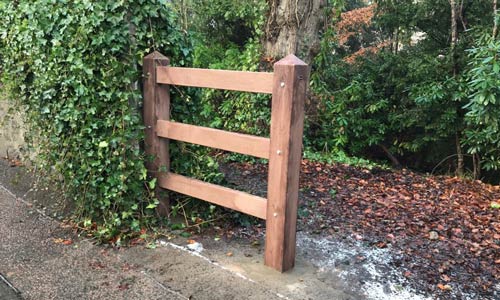 Road Expo Scotland welcomes thousands of professionals representing the highway maintenance, traffic management and bridge sectors each year.
The free to attend exhibition is a great platform for networking and offers opportunities to explore solutions to real problems, with the industry's leading suppliers. At the Expo in November 2017, the Glasdon Road Safety Team had the opportunity to help Perth and Kinross Council to do just that. They explained to us the need for a solution to a safety issue concerning the pedestrian exit of a wooded area, which ended abruptly and led walkers straight out onto the edge of a busy road. The council required the installation of a safe barrier fence to slow pedestrians down as they approach the exit, but one that would not diminish visibility of the road ahead and would still provide adequate space for them to walk through and cross the road safely. Following on from the Expo meeting, the versatile
Glasdon Gateway
was selected as the right fit for this application.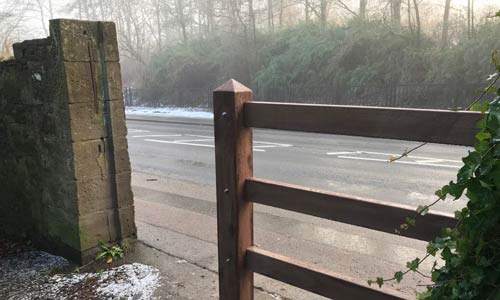 The Gateway is a long-lasting alternative to traditional wooden structures. Its primary use is as a boundary sign carrier, welcoming road users into towns and villages and reminding drivers to reduce their speed. Manufactured from Everwood™ material, it is integrally strong and doesn't require steel reinforcement poles which also eliminates additional road side danger. The material is also impact-tested in our Quality Assurance Laboratory as part of the BS EN ISO 9001:2008 test procedure.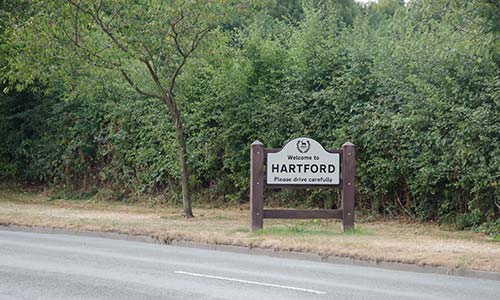 Unlike regular wooden alternatives, it requires minimal maintenance and is formulated to withstand extremes of temperature and is unaffected by brine, bacteria, rot, mould and insects. The Gateway can be easily adapted to a wide variety of applications offering different width, height and bar configurations. It is available in dark oak, light oak and white and its grain like appearance gives it an attractive, rustic feel and is perfect for rural and suburban towns and villages. In this case, the Gateway was used to create a fence providing a barrier between pedestrians and the road ahead.
This Gateway installation has received positive feedback with the customer commenting that it "looked superb". The council is now looking to use Gateways for other applications.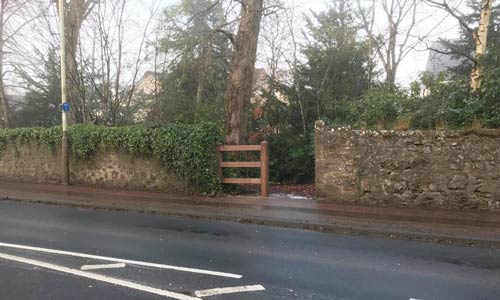 Road Expo Scotland 2018 will take place on the 31st October – 1st November at the Royal Highland Centre, Scotland.
If you would like more information about the Glasdon Gateway please contact us today or speak to one of our friendly advisors on LiveChat at the bottom of this page.
Tuesday, February 20, 2018