Here at Glasdon we are always looking to support our local communities and get involved with regional projects, clubs and initiatives. A great example of this is our proud sponsorship of Blackpool Clarion Cycling Club, part of the wider National Clarion Cycling Group.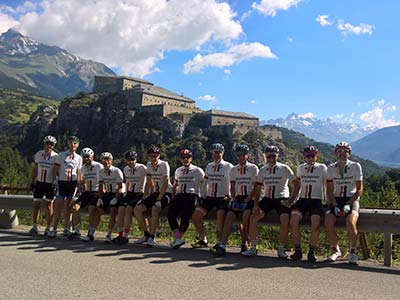 The aim of Blackpool Clarion Cycling Club is simple – for individuals, or groups, from all backgrounds to give cycling a go, regardless of skill level. Whether that be on the track, on the road, or even giving the velodrome a go, everyone is welcome!
Established in 1895, The National Clarion Cycling Club has a long and varied history, initially existing as the "Socialist Cycling Club." After a quick re-brand, the National Group presently hosts around 650 members, whilst the Blackpool Club has seen plenty of recent growth, now home to a host of eager members.
With a diverse mix of participants, including men, women and children aged from 5 to 70+, it's certainly fair to say there's something for everyone. New members are welcomed throughout the year and with the club mantra - "We never leave a rider behind!" firmly in operation, rest assured you'll always be in safe hands!
"Blackpool Clarion is a cycling club for Blackpool and The Fylde for local cyclists looking to develop their own abilities, skills and interests in the company of others."
To find out more about Blackpool Clarion Cycling Club and begin your journey to a more active lifestyle, click here!
Thursday, September 6, 2018