Quality Assurance Assistant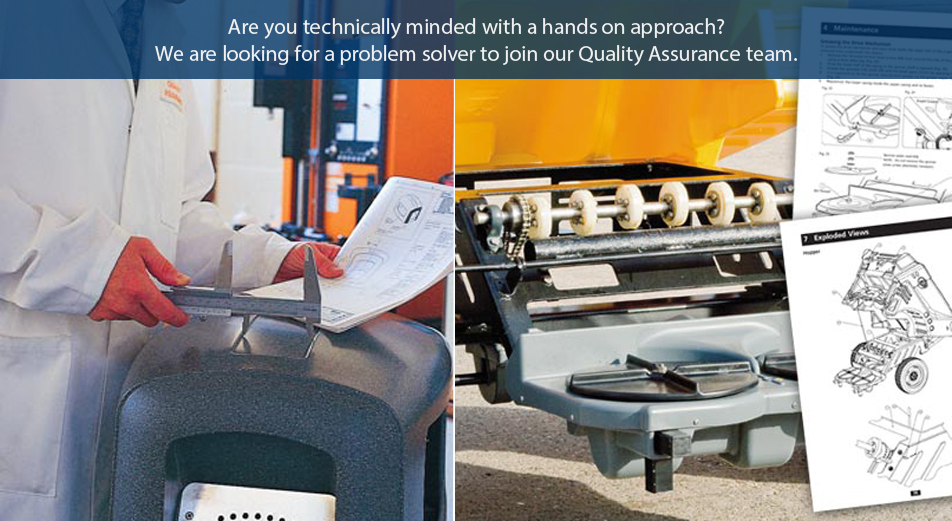 Are you looking for an exciting, challenging and rewarding long-term career opportunity?
The Glasdon Group are looking for a Quality Assurance Engineer to assist with all aspects of our Quality Assurance Department. The department is crucial to ensuring that the quality of all our market leading products is maintained.
Glasdon UK Limited is part of the Glasdon Group with companies in Europe and the United States and is a market leader in the design, marketing, and supply of environmental and safety products. Ultimately, it is important to maintain the quality of all our products, which include street furniture, recycling products, road safety equipment, winter safety products, water safety products, cycle shelters and modular buildings.
If you have a genuine desire to succeed and wish to join a progressive company, with excellent opportunities, career development opportunities and benefits then look no further.
Responsibilities
Liaise with a network of suppliers and audit potential suppliers.
Work closely with the company's Design team through the entire lifecycle of new products.
Work with team of inspectors and engineers.
Maintain ISO procedures and product accreditations.
Quality checks of incoming stock and outgoing product.
Maintain accurate and extensive QA data base.
Work collaboratively with various stakeholders throughout the in-house supply chain.
The successful candidate will be required to travel throughout the UK on occasions with the added possibility of overseas trips.
Key Facts
Title: QA Assistant
Salary: Competitive plus Benefits
Hours: Monday to Friday, 9.00am to 5.00pm.
Location: Blackpool, Lancashire
Driving Licence: Essential
The Glasdon Group Limited is an equal opportunities employer and a COVID-secure workplace.
What we can offer you:
A competitive commencing salary.
33 days paid holiday.
A comprehensive training programmes.
Company final salary pension scheme after a minimum of two years' service.
Life insurance after a minimum of two years' service.
Pension through NEST within 3 months of start date.
Discounted gym membership.
Cycle to Work scheme.
Long service awards.
Private health insurance scheme after a minimum of one year's service.
Subsidised on-site Café.
Dress Down Friday.
Free on-site parking.
Ideal Candidate
Excellent IT, literacy, numerical and analytical skills.
Commercially aware with knowledge of Commercial Systems.
Ideally a 2.1 minimum Degree (not essential).
Have an engineering and/or manufacturing background.
Be technically minded.
A confident, pro-active individual with good communication skills.
A desire to develop supervisory and managerial skills.
Knowledge of ISO accreditations and auditing.
Excellent attention to detail.
You may also have experience in;
Product Design, Manufacturing, Engineering, CAD, Tooling, Supplier Management, Process Planning, Production, Warehousing, Environmental Awareness, Product Life Cycle, Total Quality Management (TQM), Quality Management, Software, MS Office, Excel, .NET, ISO 9001, ISO 14001, Auditing, FSC, British Standards, BS, Quality Control, Outlook, Microsoft.