We're thrilled to partner with Jadan Vive le Velo Glasdon, an amateur women's cycle racing team that's constantly striving for success on, and off the track.
Founded in Yorkshire, the team is one of the longest-established women's teams in the UK, having become highly respected across the country, with members often progressing to compete in the professional ranks. Past riders have gone on to represent their nation at events such as the World Championships, Commonwealth Games, Olympic Games and Paralympic Games.
The team compete to a great extent domestically and internationally across the course of the season, competing in criterium, road and exhilarating velodrome races.
On May 14th, the team competed in the Rapha Lincoln Grand Prix; a 63-mile long 8-lap circuit of Lincoln, as part of the 2023 British Cycling Women's National Road series. This race challenged the competitors with the gruelling task of ascending the infamous uphill climb of the Michaelgate cobbles.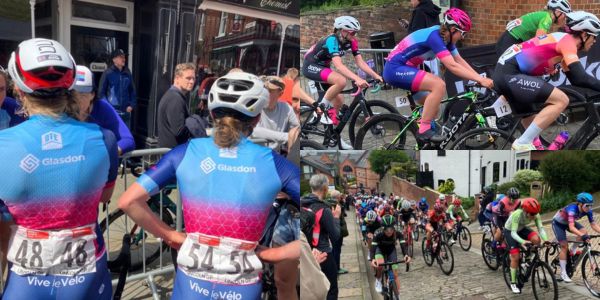 When not competing on two wheels, the team act as role models, promoting healthy and active lifestyles, while encouraging visibility in women's sport. The team is always looking for ways to include girls in cycling and participation in sports overall. They have created a cycling club where women can develop from grassroots right through to senior elite level.
We're thrilled to be partners with the team and look forward to seeing them reach even further heights.