The Show Must Go On!
For the last 60 years, the Blackpool District Scouts and Guides have held the annual 'Gang Show', an extravaganza of song, dance and comedy.
With a cast of young Scouts and Guides from the age of 6 years old, the show not only gives the membership of Blackpool's troop the chance to perform on stage, but enables crucial learning, the development of personal skills and friendships, and of course, is about having fun.
The cast is made up of circa 80 young people with a team of 50-60 volunteers that assist in the show's production as they make costumes, build scenery and props, and make up and chaperone the young members.
The sponsorship provided by The DJ Sidebottom/Glasdon Charitable Programme has assisted with the cost of hiring lighting, projectors for backstage scenery and radio and theatre technicians.
The original Blackpool Gang Show was performed in 1962 at Dean Street Memorial Hall, but over the last 60 years, the production has been held at notable theatres throughout Blackpool like the Jubilee Theatre, Winter Gardens, Opera House and the Pleasure Beach's Globe Theatre.
This year's 60th-anniversary performance of the show was performed at the iconic Grand Theatre from the 26th – 29th October 2022. The Grand Theatre was the ideal place to perform as it allows parents, family and friends to come together to be able to witness the development of the youth.
To find out more about the Blackpool District Scouts & Guides and their future events, please visit the Blackpool Scouts website.
The DJ Sidebottom/Glasdon Charitable Programme provides support for charities and community projects with donations, grants and fundraising initiatives. All activities are funded by Glasdon Group Limited, with the full support of our Founder and Chairman, Donald J Sidebottom MBE, FCIHT and the Board of Directors. Applications for grants and support can be made on our grant application page.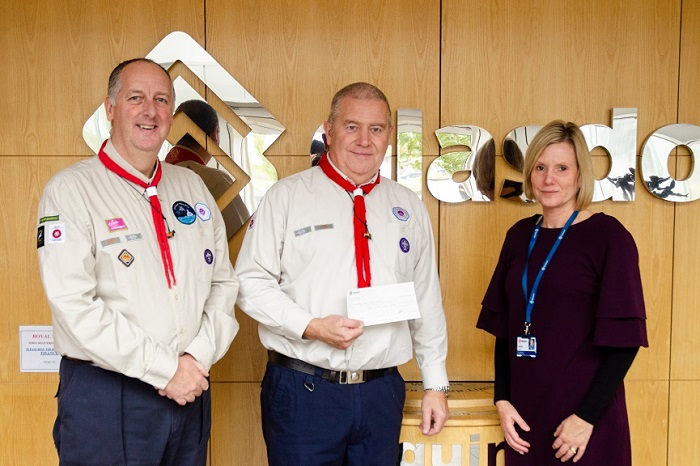 Friday, November 18, 2022