As part of the wider scope of EPR, multiple forms of legislation will be introduced to assist the implementation of EPR and further improve recycling methods in the UK.

The Mandatory Takeback Obligation and Deposit Return Scheme (DRS) both aim to tackle and reduce waste from drink containers that mainly use plastic, whilst keeping in line with EPR's motive of making the producer responsible. Meanwhile, Mandatory Labelling aims to eliminate recycling confusion and ensure a society-wide approach of what can and can't be recycled.
Modulated Fees
The recyclability of the packaging placed on the market will determine the value that the producer will be obligated to pay. Those using difficult to recycle, not recycled, or unrecyclable packaging will likely see higher costs associated with the new regulations. This too in return provides an incentive for producers to make more sustainable decisions when designing or purchasing packaging.
The modulation of fees is set to begin in 2025. Producers will report by material category in the first year (2023); the fees producers will pay in 2024 will be calculated by apportioning the disposal costs to each material category. From October 2024, recyclability assessments will be introduced so that fees can be modulated based on the recyclability of packaging from 2025.
Mandatory Takeback Obligation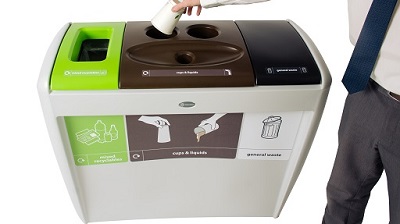 A cup takeback scheme will be introduced in the new guidelines through a phased approach, obligating larger businesses by the end of 2023 and all businesses by the end of 2025. The scheme means that businesses selling filled disposable cups that employ 10 or more full-time employees would have to provide a separate collection of the used cups through both instore and front of shop collection points.*
In addition, they would have to arrange for the collection and recycling of these cups, either through individual arrangements with waste management companies, or sellers may choose to join an existing arrangement where the recycling of cups and other waste is handled by a separate company. Additionally, they must report to the regulators the total tonnage of waste they have placed on the market, and the amount they have collected for eventual recycling.
For ideas on cup collection points, take a look at this selection of plastic and paper cup recycling bins that can be used within businesses under EPR obligation.
Deposit Return Scheme
A deposit return scheme for drinks containers was one of the key measures outlined by the government in the 2018 Resources and Waste Strategy for England, Wales, and NI, and is now scheduled to be implemented in the main guidelines of the EPR and one of the first parts to be introduced starting in 2024.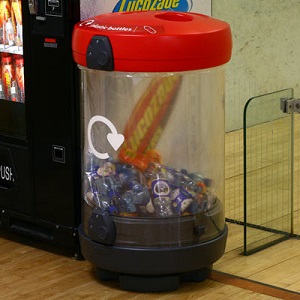 The aim of the DRS is to increase the capture of drinks containers, so it goes directly to recycling instead of them being thrown on the streets or incorrectly disposed of. It works like this - consumers will pay a small deposit on the plastic bottles at the point of purchase, the deposit can then be refunded when returned at a retailer return point or reverse vending machine. This return on the deposit will hopefully give consumers an incentive to keep returning the container, therefore increasing recycling efforts.
Single-use drinks containers containing between 50ml and 3ltr of liquid will be in-scope of the DRS, this will include containers sold both individually and as part of a multipack, in line with Scotland's current guidelines. At the moment, the deposit amount and costs are yet to be confirmed, but it has been initially proposed as a minimum of 10-20p, and a maximum of 30-50p.
Mandatory Labelling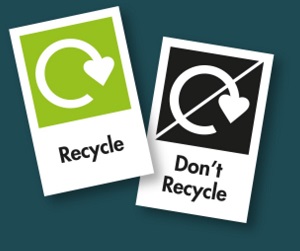 Producers will be required to label packaging using DEFRA's Recycle Now mark and relevant wording – Recycle or Do Not Recycle. All packaging types will have to follow this regulation, with it taking full effect by 31 March 2026. DEFRA have outlined the great need for these labels, as it is hoped that this will enable a single defined, clear and common approach across the UK towards what must be recycled, and what mustn't.
Read Part 1 of our EPR guide to see if you're an obligated producer and what you will have to do.
References
https://www.accountancytoday.co.uk/2022/07/27/plastic-packaging-tax-are-your-clients-clear/
Friday, September 23, 2022