The £2.5 Million Electrical Recycling Fund; UK Pushes for Global Plastic Treaty; Batteries Cause 'Three times more' Fires; France Bans Short Haul Domestic Flights; and the European Commission's New Packaging Waste Rules.

In this month's roundup, we pull together our pick of the latest environmental news and innovations from the last month.
The £2.5 Million Electrical Recycling Fund
Circular Online. (02/12/2022)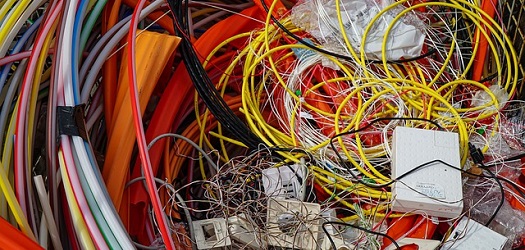 Independent non-profit organisation Material Focus is launching a £2.5 million fund to make it easier for UK householders to recycle their electrical items.
They say the Electricals Recycling Fund focuses on two types of projects – those seeking to add household electrical collection services using existing infrastructure, and those seeking to innovate new methods for recycling small household electricals.
It aims to make recycling old and unwanted electrical items more convenient and create ongoing habits to make sure they are recycled properly.
They are seeking applicants from a range of organisations, local authorities, waste collection authority areas, waste contractors, reuse organisations, non-profits, retailers and start-ups.
Commentating on the fund, Scott Butler, Executive Director of Material Focus, said: "This fund provides an exciting opportunity to make it easier for millions more people to recycle their electricals from their doorsteps and to test innovative ways to tackle one of the fastest growing waste streams in the UK and globally."

UK Pushes for Global Plastic Treaty
Lets Recycle. (06/12/2022)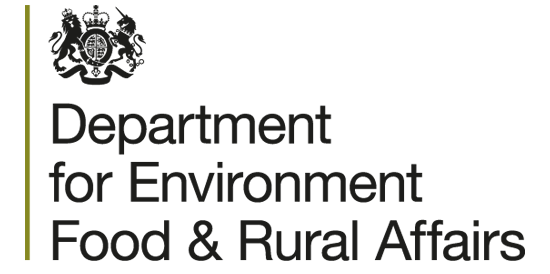 DEFRA (Department for Environmental Food & Rural Affairs) says it has negotiated a legally binding treaty via the High Ambition Coalition to End Plastic Pollution, in which more than 50 member countries have joined.
The Coalition seeks to restrain plastic consumption and production to "sustainable" levels, enable a circular economy for plastics that protects the environment and human health, and achieve "environmentally sound" management and recycling of plastic waste.
In a statement by DEFRA, they say the UK has continued to be at the forefront of tackling the worlds plastic pollution by co-sponsoring the proposal to prepare the new treaty at the United Nations Environment Assembly in February 2022 and leading a series of meetings to help inform its negotiating position.
Environment secretary Thérèse Coffey said: "This week we have taken an important step forward with more than 160 countries coming together to lay the groundwork for a legally binding treaty on plastic pollution."
Batteries Cause 'Three Times More' Waste Fires
Lets Recycle (02/12/2022)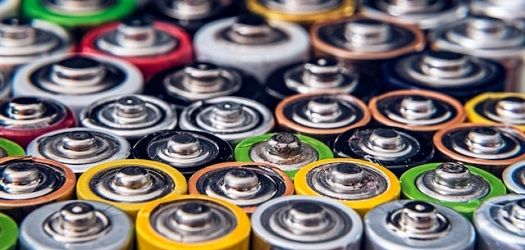 In 2021, research published by private waste sector body, the Environmental Services Association (ESA), suggested that lithium-ion batteries cause 201 waste fires every year. Meanwhile, on December 1st 2022, the independent non-profit organisation, Material Focus, published the results of a survey from local authorities on fires, suggesting that unremoved batteries from disposed of electricals cause more than 700 fires annually in refuse collection vehicles and household waste recycling centres.
They say that the findings indicate that these fires are "potentially a far bigger issues than previously reported" by the ESA. Nearly 90% of the 60 local authorities surveyed by the non-profit Material Focus said fires caused by batteries are "an increasing problem."
Alongside the recent launch of their fund for electronic waste and equipment, Material Focus has brought about The Stop Battery Fires Campaign, where more than 70 local authorities are participating to instruct householders on the correct way of disposing of batteries.
Scott Butler, Material Focus's executive director, said: "Having listened to the numerous stories of flames engulfing waste and recycling trucks as they drive down residential streets, it's important that we all take action now to keep our streets, householders, waste and local authority staff and firefighters safe."
France Bans Short-Haul Domestic Flights
Electrek (05/12/2022)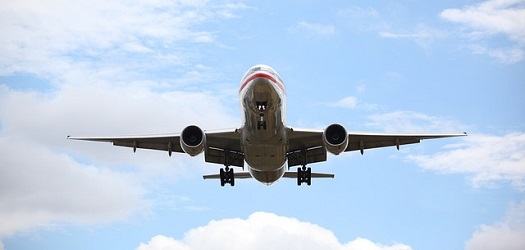 As part of the country's 2021 Climate Law that was initially proposed by France's Citizens'' Convention on Climate, where an assembly was tasked with finding ways to reduce carbon emissions, France has been given the green light to ban short-haul domestic flights.
The ban will abolish flights between cities that are linked by train journeys of less than 2.5 hours, starting with a ban on three popular flights from Paris-Orly Airport.
Whilst the original plan hoped to ban eight flights, the Commission has only approved the three routes that offer good alternatives to travel by rail, including journeys between Paris and Bordeaux, Nantes, and Lyon. Whilst green campaigners had hoped for a more ambitious ban, the vote was generally positively received.
"This is a major step forward and I am proud that France is a pioneer in this area," France's Transport Minister Clément Beaune said in a statement.
The ban will be valid for three years, after which it will be reassessed by the Commission.
European Commission's New Packaging Waste Rules
Circular Online (02/12/2022)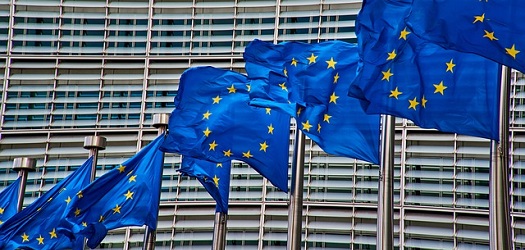 The European Commission is proposing new EU-wide rules for packaging in order to tackle the "constantly growing" source of waste.
According to the commission, the EU would see a further 19% increase in packaging waste and a 46% increase in plastic packaging waste by 2030 if no action is taken now. Following this, they have announced a proposal to reduce packaging waste, targeting recycling content in plastic bottles and takeaway cups.
For consumers, they aim to ensure reusable packaging options to get rid of unnecessary packaging and provide clear labels to support correct recycling. For industry, they will create new business opportunities, decreasing the need for virgin materials, boost Europe's recycling capacity and in turn create a Europe that is less dependent on external suppliers.
The Commission says the proposals are the "key building blocks" of the upcoming European Circular Economy Action Plan. Executive Vice-President for the European Green Deal, Frans Timmermans, said: "After tackling single-use plastics, we are now taking the next step on our way to a future without pollution. Our proposals today reduce packaging waste, promote reuse and refill, increase the use of recycled plastics, and make it easier to recycle packaging."
Monday, December 12, 2022