The Enviropol® 100 Litter Bin is the ideal waste solution to aid Killyleagh's weekly street cleans.
Killyleagh Community Association (KCA) is a volunteer-led group in the 4000 resident strong Newry Mourne & Down District town of Killyleagh. Committed to keeping their streets clean, the KCA set up a Clean Team in 2021 and have since organised weekly litter picks with the residents and featured in the local newspapers for their incredible waste collection efforts.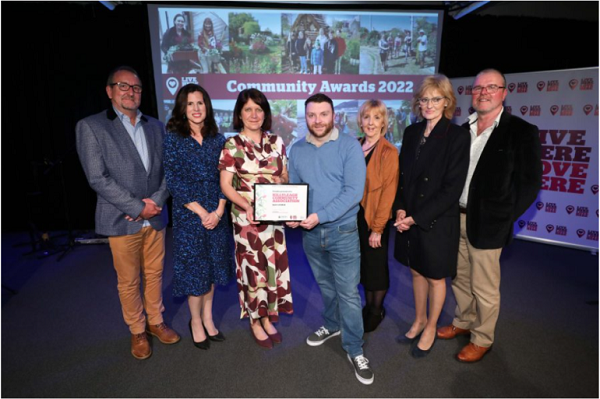 In need of long-lasting and environmentally conscious waste solutions to continue their excellent work, KCA approached Glasdon, and we were more than happy to offer our services.
After receiving funding from the 'Live Here Love Here's Marine Litter Capital Grant Scheme' to help protect local waterways and marine areas, Killyleagh Community Association utilised the support to purchase Enviropol® 100 Litter Bins, a TidyBear™ Novelty Litter Bin and a Froggo™ Novelty Litter Bin.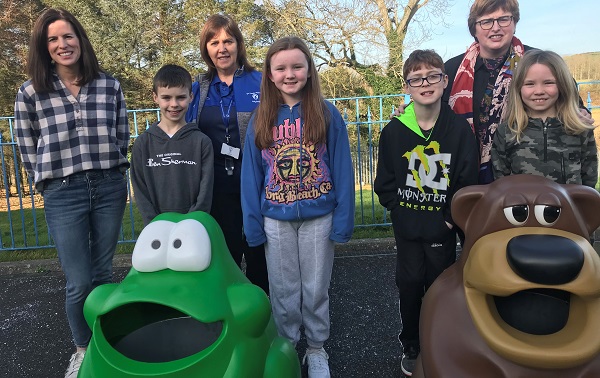 Made using recycled materials, the Enviropol 100 Litter Bin is an extremely robust waste container ideal for outdoor surroundings, green spaces and natural environments. With a 100-litre capacity, the litter bin suits areas with considerable foot traffic and can easily manage high waste demands and was a perfect match for Killyleagh's waste needs.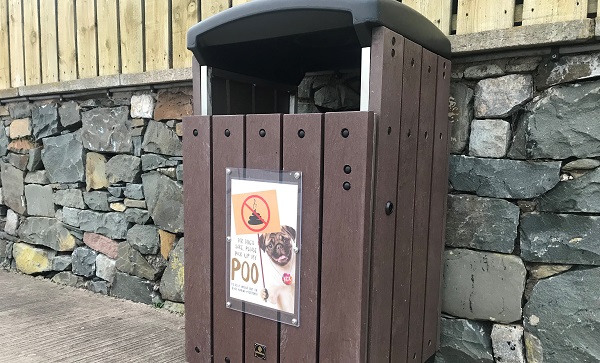 Fitted with anti-burst lock and the option for permanent ground fixing, the Enviropol 100 Litter Bin offers a long service life as well as vandal and corrosion resistance.
Placed alongside the coastline and within play-parks and two local primary schools, the waste solutions help the residents collect and dispose of litter. The unique and engaging design of the TidyBear and Froggo bins also help to encourage children to dispose of their waste correctly. Allowing children to 'feed' their litter into the mouth of the bin it creates an interactive waste disposal method popular with children and adults of all ages.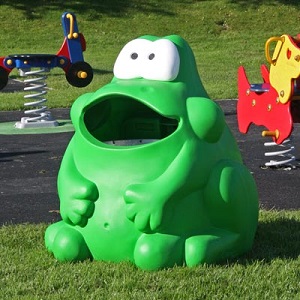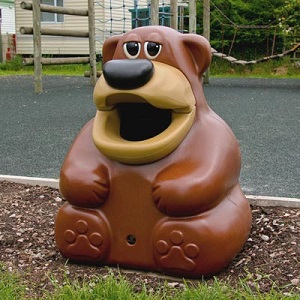 A personalised poster display kit featuring littering messaging and litter-themed art work from the local primary school also work to promote anti-litter behaviour.
Key Features and Benefits - Enviropol 100 Litter Bin
Recycled Enviropol® and Durapol® materials – provide an eco-conscious waste solution.
Anti-burst lock – protects against vandalism and offers speed of use.
Minimal Maintenance – reduces maintenance costs.
Curved Hood Design – allows good weathering properties as water can run off.
Available with Firexpire® Fire Safety Device – (in the event of a fire) drops a firexpire plate onto the steel liner to extinguish fire by starving it of oxygen.
We're really pleased that our products have had such a positive impact on Killyleagh and hope to hear more as the products assist long into the future.