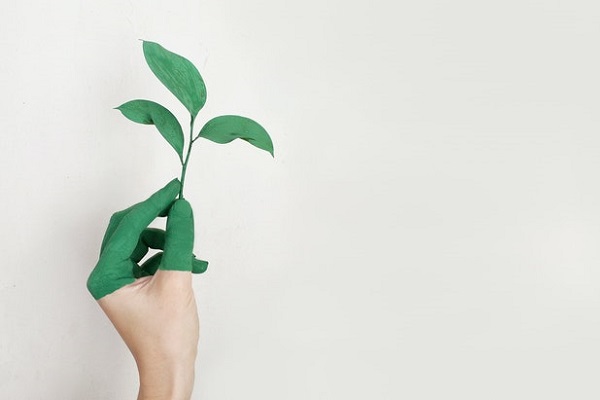 Our research and predictions suggest that 2023 is set to be a year where circular economy based national regulations take hold, consumer pressure for more eco-friendly brands and less plastic in the retail chain grow, and how new technological innovations within the food industry lead the way to a greener future.

In a world with exponential levels of rising plastic, metal, electrical, textile and even food waste, multiple nations across the world have adopted or begun to implement a circular economy model.
Circular Economy – A model of production and consumption which involves sharing, leasing, reusing, repairing and recycling existing materials and products for as long as possible. A solution framework that effectively tackles climate change, biodiversity loss, waste and pollution.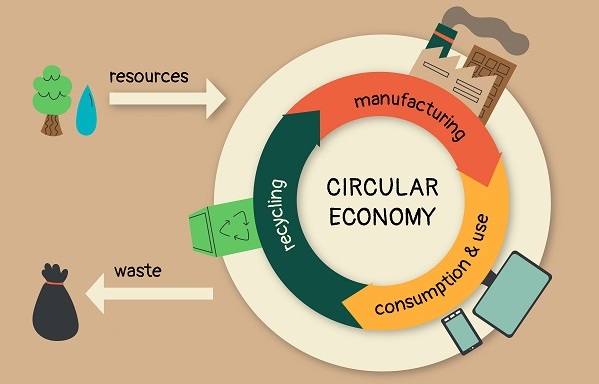 The EU is leading the way for circular economies through its Action Plan. A 54 series of objectives, guidelines, and legislative proposals to combat waste pollution that each member country will need to implement partly by 2030 and entirely by 2050, in an attempt to become a future-orientated, cleaner and economically competitive Europe*.
Meanwhile, the UK government is set to introduce its own circular economy policies and regulations through the introduction of Extended Producer Responsibility (EPR), alongside Mandatory Labelling and single-use drink container disposal points for plastic bottles, aluminium cans and paper cups through two new return schemes.
Extended Producer Responsibility
A key set of regulations set to be phased in during 2023 by DEFRA (Department for Environment Food and Rural Affairs) is Extended Producer Responsibility (EPR). A set of policies that essentially seeks to make the producers of plastic packaging responsible for the amount of plastic waste they place onto the market. It moves the full costs of disposing household packaging waste away from local authorities for the packaging producers to pay themselves, following the "polluter pays" principle.
The process works through a system of modulated payments from the producers to the local authorities. The modulated fees are based according to the recyclability of the packaging throughout its lifecycle. This in turn will hopefully lead to an incentive for the producers to create better and more sustainable decisions at the design stage for their packaging, leading to cheaper payments, and of course a greater level of recylablity for the product.
Producers will have to start collecting and reporting on the data they handle and supply from the start of 2023, with the first payments being made in 2024 onwards.
EPR policies will take the forefront in most nations' tactics to curb plastic waste, so expect to hear a lot more about them in the year forthcoming.
We recently covered the details of the UK's EPR Guidelines set to be introduced in the coming years.
Mandatory Labelling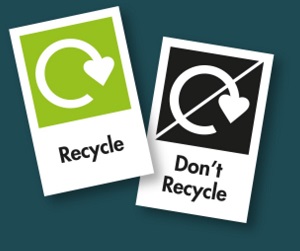 With DEFRA's push to create a more efficient system of recycling, they will be implementing visible, clearly legible and indelible recycling labels along with relevant wording on waste items. This aims to create a unified system of clarity when it comes to what can and can't be recycled in order to eliminate cross-contamination of materials.
In the UK, DEFRA says producers will be required to label all packaging types with 'Recycle' or 'Don't Recycle' by 2026.
Deposit Return and Takeback Schemes
To increase recycling efforts for single-use plastics, aluminium drink cans and paper cups, deposit return* and takeback schemes* will come into effect within the next few years.
These will hopefully give consumers a more convenient and incentivised reason to deposit their waste in dedicated Cup Recycling Bins instead of using conventional street bins or dumping them on the streets. On the other hand, it will give producers and retailers a reason to use better products that offer greater levels of recyclability so they can pay less for the disposal of the waste. So, expect to see more coffee shops with more points of disposal at hand.

The demand for sustainable shopping is something that has grown among consumers over the past few years, becoming an increasingly popular factor in what they buy, even despite the ongoing cost-of-living concerns. Consumer awareness is spreading, and Gen-Z is leading the charge, reports say that 82% of shoppers want brands to embrace sustainability and people-first practices, seeing brand names as the less important factor*.
Supermarkets Reset Plastic
Some of the largest retailers across Europe have begun to act as the driver of change under increased scrutiny from the amount of plastic packaging waste they place onto the market. Under WRAP's UK Plastics Pact, retailers like ALDI, LIDL, Morrisons, Sainsbury's, Marks & Spencer's, and TESCO have all started to implement ways to reduce the number of plastics they use within their supply chain*.
The UK Plastics Pact brings together businesses from across the entire plastics value chain with UK governments and NGOs to tackle the scourge of plastic waste.
Nearly all the retailers have made strict pledges to halve single-use plastics within the near future and follow refillable systems for loose items such as nuts, pasta and laundry detergent. Meanwhile, ALDI has confirmed plans to replace all single-use fruit and vegetable bags with compostable ones, removing 275 tonnes of plastic from their waste. Morrison's innovations include the use of low-carbon impact buildings that feature solar-panelled roofs, rainwater harvesting toilet systems, and fridges powered by C02 sourced from agricultural waste*.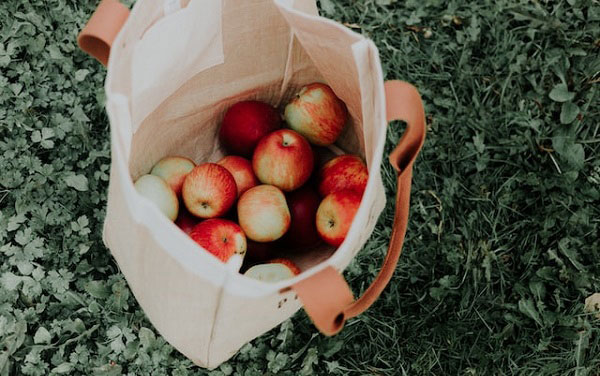 Resale & Recommerce
Fashion production makes up 10% of humanity's carbon emissions, uses extensive amounts of water, and pollutes rivers and water streams. To make matters worse, 85% of all textiles get dumped each year, whilst washing clothes can pass microplastics into the ocean, damaging an already fragile ecosystem*.
According to a report by the global marketing firm McKinsey, sustainable clothing options, especially the resale and rental of clothes, are significantly on the rise, with more brands offering resale options through either their own service or third parties.
Resale revenue is expected to grow $47 billion by 2025, from $15 billion in 2022*.
See this ThredUp report for more detail on why we think for the fashion industry, resale is inevitable if it is to progress with the times.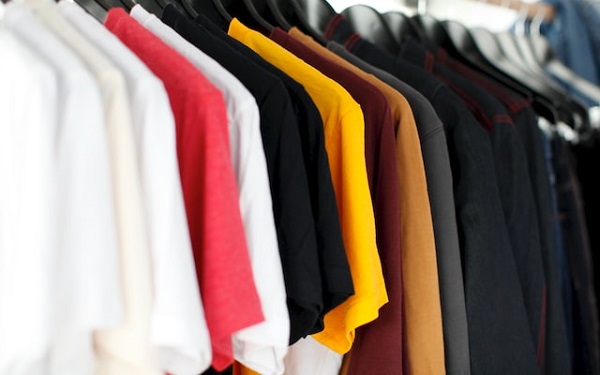 According to the independent non-profit organisation Material Focus, Waste Electrical and Electronic Equipment (WEEE) is the fastest growing waste stream in the world, and in the UK alone, around 527 million items are estimated to have been hoarded in households and 155,000 tonnes are discarded annually*.
Treasure in Our Tech
With an abundance of electronic devices hoarded or discarded within UK households, the Recycling Electrical Producers' Industry Consortium (REPIC) has commissioned the Recycle Your Electricals Campaign to motivate and make it easier for everyone to reuse and recycle unwanted electrical items. They have published new research that highlights 20.7 million individual unused pieces of tech within UK homes, totalling a figure worth £5.63 billion.
Sort – Separate your unwanted electricals into 3 piles: sell, donate, or recycle.
Prepare – Before bagging up your old items to donate, sell, or recycle make sure you remove batteries, bulbs and memory cards, and delete data from smart devices and IT.
Cash in – Check out peer-to-peer marketplaces – where you get to keep most of the sale price. Or, if you're replacing a product, some retailers buy back your old one.
Each household could turn a profit of £200 by selling unused but working devices*
So, if you have an old music player or laptop gathering dust in your house, maybe 2023 is the year to clear out and turn a quick profit.
The Lithium-Ion Issue
According to a recent survey by the independent non-profit organisation Material Focus, more than 700 fires were annually caused in refuse collection vehicles and household waste recycling centres due to the improper disposal of WEEE*.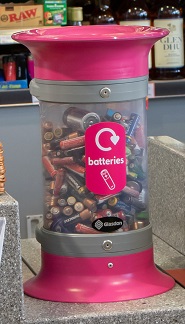 From these improper pieces of disposed of tech, comes improperly disposed of batteries, notably lithium-ion batteries - the most common type of rechargeable battery in portable consumer devices. Whilst intact and contained, they are generally very safe, but when the electrodes make direct contact with each other or have been put under extreme loads of pressure, they can explode into an extremely flammable fire due to the chemicals that reside inside*.
This has led to The British Metal Recycling Association (BMRA) calling for a ban on households placing unwanted electrical equipment in roadside collection bins, suggesting that the government instructs local authorities to carry out kerbside collection for the items and implement a greater understanding of how to dispose of these electrical devices carrying lithium-ion batteries*.
For more information on how to effectively recycle batteries, please look out our guide on The Benefits of Battery Recycling, or if you're in need of an effective waste disposal unit designed specifically for bins, please look at our Battery Recycling Bins & Tubes, popular additions to recycling programmes within schools, offices and industrial environments.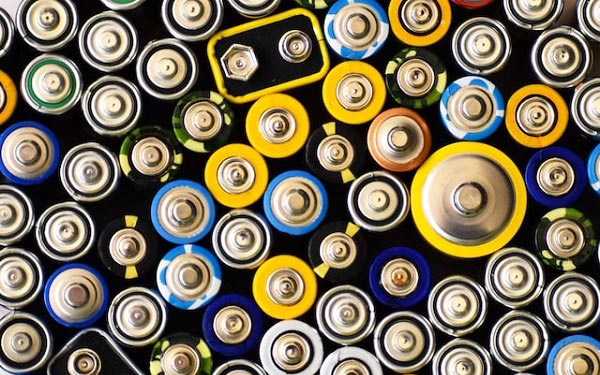 The Disposable Vaporiser Phenomenon
Following the recent news stories that have seen local authority waste recycling centres and trucks set ablaze by the improper disposal of WEEE, a specific device has been under intense scrutiny not only due to its hazardous and environmentally dangerous lithium-ion batteries but because of the extensive amount of plastic waste that comes with it. There has been a wave of focus on implementing regulations for the correct disposal of e-cigarettes or more commonly known, vapes.
The number of vapes bought in the UK is part of a growing phenomenon with half a billion now bought each year, with disposable vapes being the worst culprit with 14 million bought each month and 1.3 million disposables thrown away every week, enough to cover 22 football pitches every year.
10 tonnes of lithium is incorrectly disposed of each year – equivalent to 1,200 E.V. batteries*.
Currently, there are multiple options available to recycle vapes, through arranged electrical device collection through your council, at local recycling centres, recycling banks, or across thousands of UK shows that allow the take back of old electricals for recycling. The Recycle Your Electricals campaign targets vapes as one of its key WEEE, delivering a simple ABC of how to dispose of them.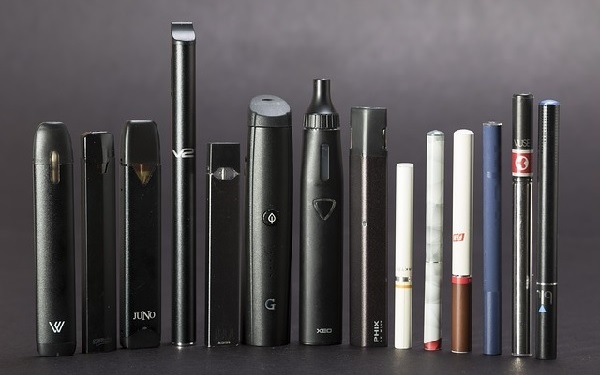 The United Nations states that globally, around 14% of food produced is lost between harvest and retail, whilst an estimated 17% is wasted in households, food, and retail services*. Global food waste is not only a controversial subject in relation to feeding the mouths of the hungry, but it has an enormous environmental impact, too. Food waste is a huge source of greenhouse gas emissions and other wasted resources including water, land, energy and labour. Therefore, the need to reduce food waste is essential in reducing emissions, establishing food security, and encouraging healthy food systems from 2023.
Technological Assistance in the Food Aisle, Please
When it comes to taking action against food waste, technological advancements are a key solution to preserve food and change consumers' behaviour in how they purchase and store food. Whilst the smart checkout has become a reliable and welcomed aspect of the modern shop, more advancements will have to unfold for food waste to be reduced. Smart Labels are the latest innovation within the industry, used by manufacturers, suppliers, packagers, logistic workers, advertisers and of course the consumer to improve traceability, product information, and food safety.
Adding increased functionality than the traditional barcode, transforming information labels into data-rich sources to improve the food supply chain*.
Currently, there are multiple types of smart labels in development and in fact, already in use. Some allow the scanning of QR codes to provide the consumer with all the relevant information at the point of purchase, such as nutritional value or the food's journey from 'farm to fork' which can allow consumers to make a conscious choice on their food's environmental impact. Meanwhile, another can track temperature through time sensitivity, displaying it through integrated visuals on a scale. This can deliver a more detailed and accurate shelf life compared to that of the traditional best-before date, which some retailers are attempting to phase out across multiple fresh food products to reduce plastic packaging waste*.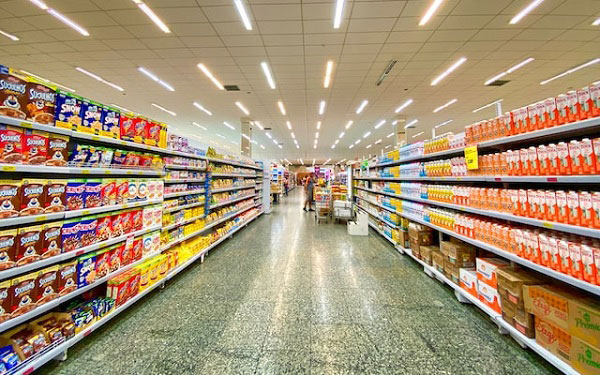 Less Meat, More Plants
Whilst plant-based foods aren't a new addition to the food industry and people's dinner plates, the demand for this dietary alternative has carried on increasing, meat consumption in the UK dropped by 17% in the decade to 2019, and for good reason. Research by the Foods and Agriculture Organization of the United Nations shows that livestock emissions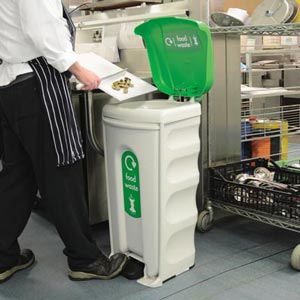 amount to a global estimation of 14% of all man-made greenhouse gases including methane, but accounts for 60% of all GHG from food production as a whole, twice the pollution of plant-based*. Scientists have continued to urge that in order to avoid a climate breakdown, populations must change their approach to food and the farming industry.
Recently, we covered the topic of food waste in our guide to Improve Food Waste Recycling, this handy guide will supply you with all the relevant information to improve your organisation's food waste disposal efforts by using the correct Food Waste Bins and relevant education methods.
Overview
As climate change and the abundance of waste pollution (most notably plastic) continue to be at the forefront of the world's debates, these new trends of creating a circular economy and smarter methods of waste disposal along with the assistance of key regulations and technical innovations will have a big role to play in 2023 and onwards.
References
https://eur-lex.europa.eu/legal-content/EN/TXT/?qid=1583933814386&uri=COM:2020:98:FINM
https://consult.defra.gov.uk/environment/consultation-on-introducing-a-drs/supporting_documents/DRS%20Consultation%20FINAL%20.pdf

https://consult.defra.gov.uk/extended-producer-responsibility/extended-producer-responsibility-for-packaging/user_uploads/3.-producer-obligations---disposable-cups-takeback.pdf

https://www.forbes.com/sites/forbestechcouncil/2022/12/05/what-recent-trends-say-about-sustainable-shopping-in-2023/?sh=1978d40c6fc0

https://packagingeurope.com/lidl-to-trial-plastic-packaging-collection-and-new-compostable-bags/3667.article

https://www.morrisons-corporate.com/media-centre/corporate-news/morrisons-launches-lower-environmental-impact-store/

https://www.genevaenvironmentnetwork.org/resources/updates/sustainable-fashion/#scroll-nav__5

https://www.mckinsey.com/industries/retail/our-insights/state-of-fashion

https://www.letsrecycle.com/news/material-focus-launches-2-5m-weee-collection-fund/

https://resource.co/article/recycle-your-electricals-207-million-unused-tech-electricals-currently-stored-uk-homes

https://www.letsrecycle.com/news/batteries-cause-three-times-more-waste-fires-than-thought/

https://www.bbc.co.uk/news/science-environment-63809620

https://resource.co/article/bmra-calls-ban-households-placing-e-waste-roadside-collection-bins

https://www.materialfocus.org.uk/press-releases/one-million-single-use-vapes-thrown-away-every-week-contributing-to-the-growing-e-waste-challenge-in-the-uk/
https://www.un.org/en/observances/end-food-waste-day

https://www.clearmark.uk/resources/news/smart-labels-in-the-food-industry-applications-and-benefits

https://www.packagingnews.co.uk/news/oli-tec-smart-labels-target-pack-converters-and-retailers-03-08-2022

https://www.circularonline.co.uk/news/ms-removes-best-before-dates-from-fruit-and-vegetables-to-reduce-food-waste/

https://www.theguardian.com/environment/2021/sep/13/meat-greenhouses-gases-food-production-study

Thursday, January 5, 2023