As ethically-motivated shopping increases and the spotlight on how retailers contribute towards 'closing the loop' beams brighter, the implementation of recycle, reuse and repair schemes is now an effective value proposition that many are making space for.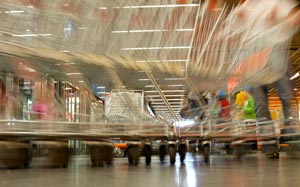 We explore some of the store initiatives that are helping to nudge shopper behaviours and win customer hearts and minds, right now.
1. The Localised Take-back Initiative
By providing your shoppers with an accessible and convenient place to recycle some of the more uncommon materials such as batteries, textiles and light bulbs you are immediately providing a solution and a service which gives them another reason to visit your store.
Retailer responsibilities today...
In the UK and by law, if you already sell 32kg or more of batteries (1 x 4AA pack sold per day = about 32kg) a year, you will already be offering a battery take-back service. Scroll to read about Ikea's new Take-Back initiative and more.
However, if your store sells less than 32kg, there is no requirement by law to provide a battery return bin or receptacle.
BUT why wouldn't you? Why not take this opportunity to help and engage shoppers in this positive way and possibly sell more as a consequence? Plus did you know collection by a battery compliance scheme approved operator is free of charge?*
The UK has one of the lowest battery recycling rates in the EU – with an estimated 20,000 tonnes of batteries ending up in landfill each year.**
The types of batteries you can accept is shown in the image below.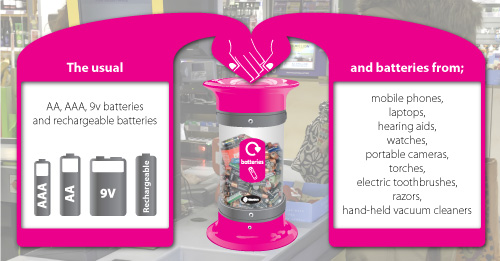 Add value to their shopper mission without taking valuable retail space away.
Create mini campaigns, engage your staff and give them something new to talk to customers about.
Promotion of your take-back scheme can help to educate your shoppers about why it's important to keep their batteries out of landfill and lets them know how your store is helping them to do this.
Even better, could a local charity or community sports club benefit from all of your efforts, while helping to boost awareness of your collection scheme and your store?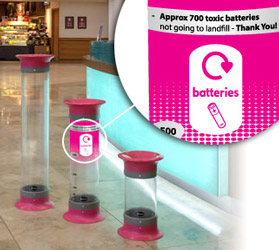 Create a Visible, Space Saving Collection Point
Tall, slim collection containers such as the C-Thru™ Battery Bins are ideal where space is tight.
Add on a Campaign Message or your Brand to emphasise how your store's initiative is benefitting the community.
Retail Take-back Initiatives in Action
Ikea Cardiff has recently launched a new Textile Take-Back Initiative which directly benefits the local charitable YMCA.
Shoppers can take back unwanted textiles purchased from any Ikea store to be reused, repaired or recycled, including clothing and soft furnishings.
All textiles will then be donated to the YMCA in the city for them to distribute among the homeless, and low-income families in the area. Find out more here.
2. Food for Thought Initiatives
For every two tonnes of food we eat, another tonne is wasted. This, among other shocking statistics, is why UK businesses and organisations from across the entire food and drink chain are coming together to take action voluntarily under the Courthauld Commitment for 2025.***
Find out more and see which retailers have signed up so far: Courthauld Signatories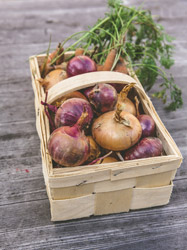 Satisfy your Shoppers Tastes with the Sustainable Store Pop-Up
One company who are trailblazing with their creative 'food for the future' model is Rubies in the Rubble.
Their Surplus Pop-up inside Selfridges food hall, has given shoppers the opportunity to buy freshly prepared open top sandwiches made entirely from sustainably sourced 'surplus' ingredients.
That's tasty unspoiled fruit, vegetables and meat from surplus stocks that would otherwise be discarded before they arrive in store.
Check out their product range and find out more about the ingredients.
3. On-the-go Initiatives
You are already providing litter bins to encourage shoppers to keep the community litter free, but could there be space for just one extra container? To help improve the rates of on-the-go recycling outside your store and capture the recyclable waste that's plaguing our planet?
Plastic bottles.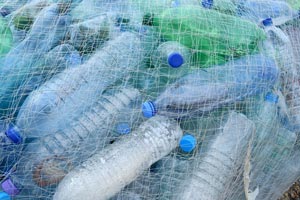 According to Recycle Now, we are trying to recycle plastic bottles at home, but nearly half of the bottles we use in our daily lives are not recycled. That's the equivalent of 16 million bottles nationally and could reach 29 billion by the end of 2020.****
By increasing the visibility and accessibility of on-the-go recycling together we should be able to make a positive impact in our communities and help shoppers dispose of their waste responsibly.
Space saving outdoor recycling solutions such as the Streamline Jubilee™ Plastic Bottle container or the Mixed Recycling model, are specifically designed for pavements and areas outside the store where space is at a premium.
Alternatively, duo recycling solutions such as the Nexus® 200, help to collect additional on-the-go recyclables such as plastic bottles and aluminium cans.
So when will you be making space to reap the rewards of your next ethical shopper initiative?
If you would like to set up a new store recycling scheme, talk to us today.
We can help you with expert advice around waste and recycling management, a wide range of sustainable solutions and we also offer free waste audits to help you assess your needs.
Call the Commercial Team on 01253 600410 or talk to us on Live Chat today.
Sources*
*https://www.gov.uk/battery-waste-supplier-reponsibilities
** http://www.letsrecycle.com/news/latest-news/duracell-battery-back-partner-battery-hunt-campaign/
***http://www.wrap.org.uk/content/courtauld-commitment-2025
**** https://www.recyclenow.com/news/2016-10-17-britain-fails-recycle-16-million-plastic-bottles-every-day