The Beacon™ Large Modular GRP Building System builds on the inspired designs.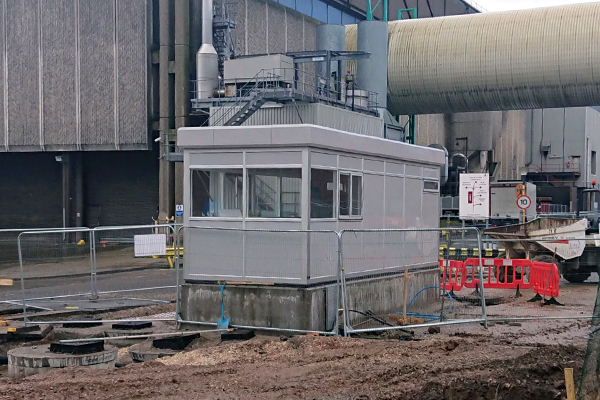 Ideal for prestigious projects, the Beacon Large Modular GRP Building System finds its home as an impressive focal point. Considered the best for user comfort, the Beacon gatehouse is the first-choice modular building for security housing, offices, kiosks, transport hubs and other specialist applications.
Integrated Thinking. Inspired Design.
An employee-owned company with locations in Canada, the UK, US, and UAE, NORR Architects pursue excellence and sustainable stewardship in all designs. Founded in 1938, NORR Architects endeavour to 'create socially aware, environmentally responsible, and financially viable architecture.'*
With a company ethos to attain their client's business goals without faltering on their commitment to sustainable practices, NORR architects required a durable building system for an ongoing project. Our answer: The Beacon™ Large Modular GRP Building System.
Secure and Cost-Effective
The Beacon Building system incorporates an excellent level of thermal insulation to reduce heat loss during the winter months and excessive heat gain during the summer, thus saving the client money on the associated running cost of heat management services. The thermally broken aluminium extrusion system reduces the risk of internal condensation, creating a pleasant and comfortable work environment. Full-width glazing provides excellent site security surveillance, whilst CCTV cameras and corporate signage can be conveniently fixed to high level blank panel areas.
Typically used for gatehouses, offices, toll booths, reception buildings, security control centres and vehicle check-in kiosks, the Beacon modular building comes with aluminium framework and semi-gloss GRP roof and wall panels as standard.
Extensive Choice and Versatility
Available with either a pitched or flat roof, the Beacon Is adaptable to internal and external applications. Configurable from 1.22m x 1.22m to 6.10m x 4.27m, the GRP housing is adjustable to sizing requirements and, if a larger configuration is required, comes with the option of connecting additional units.
With an extensive colourway available and attractive internal wall linings, the Beacon will co-ordinate with corporate colour schemes while maintaining an exceptionally high standard of user-comfort.
The Beacon™ Large Modular GRP Building system arrives fully assembled and is relocatable at a future date.
References
*https://norr.com/about/
**https://norr.com/about/