The UK dog population stands at 10.1 million and approximately 26% of households own a dog.* That's a lot of daily 'walkies'(!) and a massive opportunity for local parks to attract responsible dog owners.
In support of the Keep Britain Tidy #LoveParks week, we've compiled some tips and ideas on how to create a dog friendly park that all park visitors will officially love.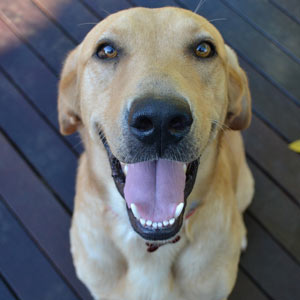 What makes a park... dog friendly?
A dog friendly park promotes and encourages responsible dog ownership while providing facilities, attractions and considerations for dogs and their owners.
Championing your Canine Code
Could your park create or increase the visibility and awareness of a Canine Code that will support dog owners and reassure other park users?
Since its launch in 2014, responsible dog owners all over the UK have been signing up to The Blue Cross campaign, Parks for Pets.
The campaign encourages the owner to make five pledges: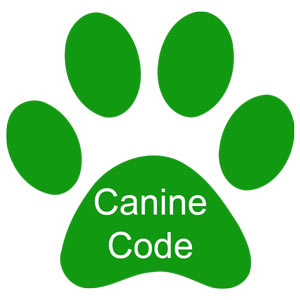 I will make sure my dog is safe around others
I will always know where my dog is when not on their lead
I will teach my dog to come back to me when called
I will always bag and bin my dog's poo
I will make sure my pet is always a joy and never a nuisance
The Kennel Club's Responsible Dog Ownership campaign also provides many resources including: The Canine Code. This guide sets out some clear steps that dog owners can take to ensure they are the best owner they can be.
Park Design and Signage
In line with one of the steps in the Kennel Club's Canine Code – 'Know where you are allowed to walk your dog', could it be more obvious to all park visitors where dogs are allowed?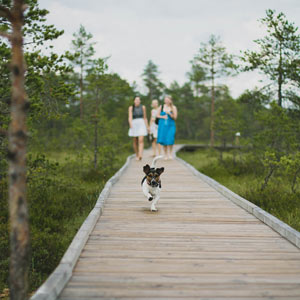 If your park has restricted areas such as an enclosed children's playground where dogs are not permitted, are there equally signs which promote where dogs are permitted and if they must be on a lead or not?
Specially designed Dog Parks have grown by 89% in the US since 2007.** But the draw of parks in the UK and to people all over the world, is the sense of community, diversity, the joyous assault on the senses and the richness of experience that a simple visit to a local park can provide.
Danish architect, town planner and writer Steen Eiler Rasmussen said British parks were the "raw sensation of the elements" and "How valuable it is to have access to the wonderland of an unrestrained imagination."***
Dog walkers in public parks and open spaces also means more regular visitors. This helps to deter anti-social behaviour, through the informal surveillance which frequent dog walks can naturally assist with.
ROSPA recommend a number of measures that can be taken to reassure park users and reduce issues surrounding dogs in parks and on playgrounds. They suggest providing a fenced exercise area for dogs, clear signage, catches for leads on the outside of enclosed play area fences and publicity and education programmes.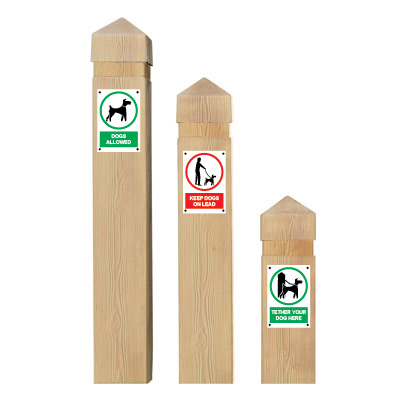 Use marker posts, such as the Glenwood (opposite), with a system of colours or symbol badges to help mark out and indicate the areas that dog walking, playing and socialising is permitted and where it is not permitted.
Park Facilities
Many park cafes are now dog friendly with bowls of water and treats for our furry friends to enjoy too. But where this is not practical, another solution would be to provide a dog drinking station near to a visitor centre, café or kiosk and then promote it in different areas of the park.
This could also help to increase the passing trade too, especially if dog hooks are provided nearby for leads to be securely attached.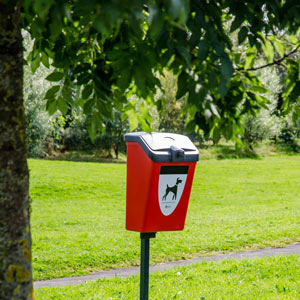 Help dog owners follow the canine code with well positioned and clearly labelled dog poo bins.
More parks are now providing a mix of bins which may be post mounted (like the Fido 25™ opposite) for open areas and along pathways, wall mounted receptacles for park buildings and free standing bins which combine litter and dog waste. Some bins also offer a disposal bags dispenser and hooks to tether your dog.
Promote the Park as Dog Friendly
A park can really only become officially dog friendly when people can experience it as dog friendly.
It's in the signage that all park users can understand, the facilities, the ethos of the park supported by an adopted canine code. And promoting it to the dog owners themselves is easy and in many cases free!
Along with the corporate communication channels and websites, explore the opportunity of listing your dog friendly park on websites including:
Add dog friendly icons onto your website, posters, flyers for categories such as these:
Open for Walkies =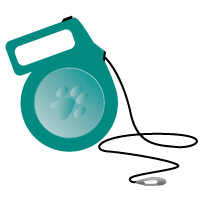 Dog Waste Bins Provided =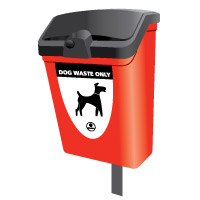 Exercise Area Available =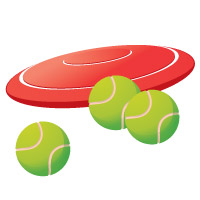 Water Bowls Provided =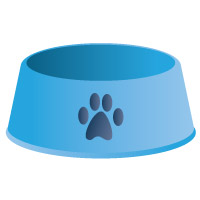 Café =
Special Events, Activities and Groups
Connect with local dog owners to create a programme of events and activities that will really showcase the park's dog friendly approach.
From dog friendly boat rides to Flyball demonstrations (below) and adventure trails, luckily many parks in the UK have some versatile space or an existing facility which can be used or adapted for a special event (with all the right permissions).
Can your park become an official hub or regular venue for a social dog walking group? Start a new group or invite existing local groups to meet up and use your facilities.
Check out the Meetup.com website to view Dog Walk Meetup Groups in your local area. https://www.meetup.com/topics/dog-walks/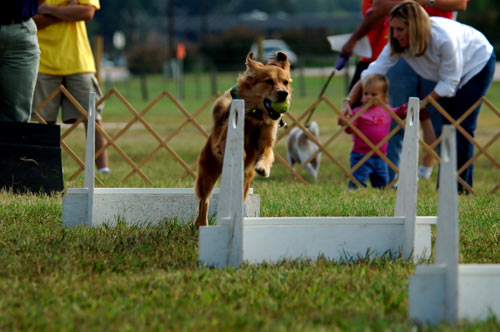 By Flickr user Jaye Whitmire (https://www.flickr.com/photos/twopoos/48482010/) [CC BY-SA 2.0 (http://creativecommons.org/licenses/by-sa/2.0)], via Wikimedia Commons
Additional Sources:
*https://www.pdsa.org.uk/get-involved/our-campaigns/pdsa-animal-wellbeing-report/uk-pet-populations-of-dogs-cats-and-rabbits
**https://www.tpl.org/media-room/dog-parks-lead-growth-urban-parks#sm.00001ojsvmi4qzetxups28a6nviwe
***https://mitpress.mit.edu/authors/steen-eiler-rasmussen
Originally posted 13 July 2017