The Modus range helps Gravesham create a 'safe, clean and attractive borough'.*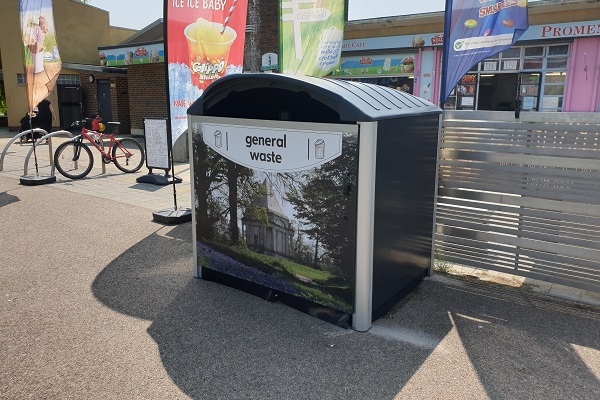 Securely containing large capacity wheeled bins, the bin housings collect sizeable amounts of waste while reducing the possibility of contamination. Exceptionally strong and weather-resistant, the Modus™ 1280 General Waste Housing adds to Gravesham Borough Council's corporate plan: 'Delivering a Gravesham to be proud of.'*
People, Place, Progress.
Located in Kent, Gravesham Borough Council is committed to delivering on objectives that benefit the local community and improve the lives of its residents. After it was identified as a need for council intervention or provisions, positively and proactively enforcing littering was high on the borough's agenda.*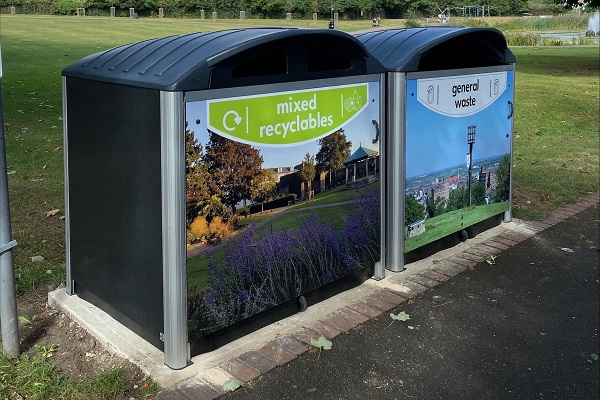 Fitting four Modus 1280 General Waste Housings and two Modus 1280 Mixed Recyclables Recycling Housings with personalised vinyl wraps of several of the borough's landmarks, the Modus Housing range provides an attractive and efficient waste solution and an answer to the request for proactive waste management.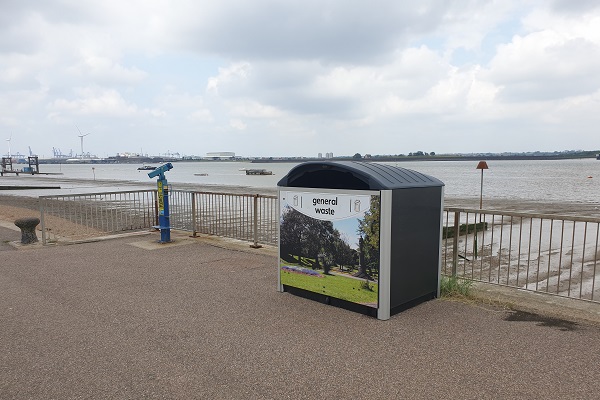 Durable and Effective
Capable of housing 1280 litre bins, the Modus 1280 Housings increase recycling rates while simultaneously improving the area's appearance. With a hooded peak to protect the container from the elements and a sturdy Vandalex® frame for strength and resistance, all Modus containers undergo rigorous product testing to ensure they remain durable and effective no matter the situation.
Available to fit a range of waste needs, including food waste and mixed glass, the Modus range provides large capacity housing in two sizes: 1280-litres or 770-litres. A free waste audit providing no-obligation guidance and support, is available to help organisations achieve waste management goals.
Designed to store two 240 or 360-litre wheelie bins for two separate waste streams or for improved operational efficiencies, the Modus 1280 Duo Recycling Housing is also available for multi-stream recycling requirements.
Adaptable and Customisable
Suitable for apartment blocks, workplaces, universities and indoor and outdoor refuse points, the Modus has multiple aperture options to fulfil all general waste and recycling requirements. Customisable with vinyl wraps, aperture openings and graphic options, the containers can adapt to highlight recycling functions, promote branding or messages, or provide a more attractive feel to waste solutions.
The guide to personalisation and branding offers information on how best to utilise this service to achieve the best end-product.
References
*https://www.gravesham.gov.uk/home/about-the-council/policies-strategies-open-data/corporate-plan
*https://www.gravesham.gov.uk/home/about-the-council/policies-strategies-open-data/corporate-plan
*https://www.flipsnack.com/graveshamboroughcouncil/corporate-plan.html
Tuesday, November 9, 2021