The Rebound Signmaster range offers high-grade reflectivity for non-illuminated schemes and low-to-zero energy solutions for schemes with an illumination requirement.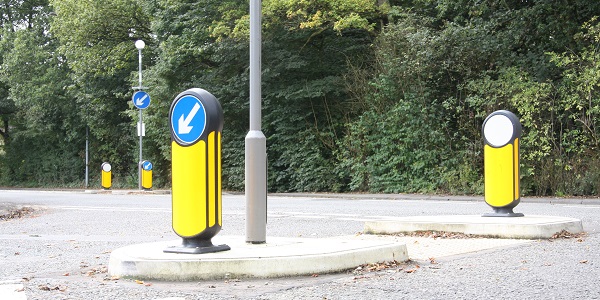 With five non-illuminated bollards and three low-energy illumination bollards in the Rebound Signmaster retroreflective range, the bollards create a simplified response to de-illumination along with low-energy variants for illuminated schemes.
Since the relaxation of the mandatory illumination regulation in 2016, many UK streets and highways have begun the switch to non-illuminated bollards.
Zapping Electricity Costs
Offering optimum performance with minimal maintenance, the Rebound Signmaster retroreflective range eliminates the need for ongoing electricity charges. Instead, the bollards reflect the lights of oncoming traffic to provide a safe and cost-effective alternative to illuminated bollards.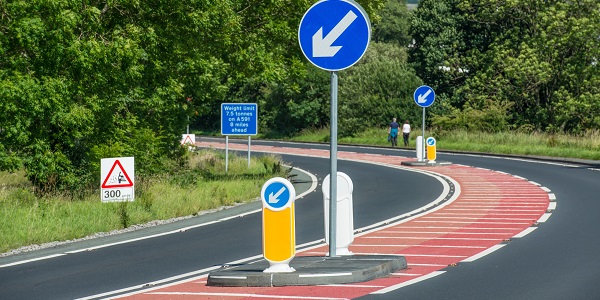 Manufactured in either Durapol® or Impactapol® material, the robust and rigid designs ensure a high level of protection to retroreflective panels.
All retroreflective materials supplied by Glasdon UK adhere to the NA1 of the National Annex of BS EN 12899-1:2007 Fixed Vertical Road Signs.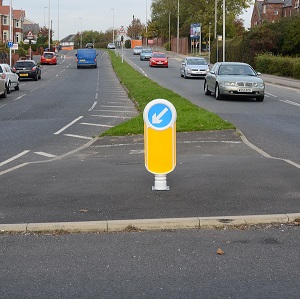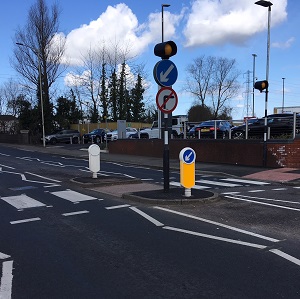 Rebound Signmaster bollard –

As the original Signmaster bollard, the Rebound Signmaster bollard coordinates with the Rebound Signmaster LED bollard to merge illuminated and non-illuminated bollards. Passively safe and self-righting, the bollard comes with a 300mm sign face and front and side reflectors with optional rear reflectors and sign for optimal 360-degree illumination.
Socketed Rebound Signmaster bollard –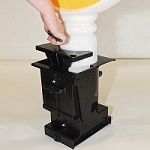 The Socketed Rebound Signmaster bollard is quick and easy to remove and replace, reducing costs when replacing bollards while maintaining safety. Secured with a HDPE socket plug and sturdy anchor peg, the bollard remains firmly fixed while highlighting hazards to drivers.
Rebound Signmaster Ultra bollard –
Combining Durapol and Impactapol materials, the bollards provide optimum self-righting and reflector performance and come with a wide variety of base fixing options. Compliant to BS 8442:2022, the Rebound Signmaster Ultra Bollard offers optimum retroreflective visibility with minimal maintenance.
Lowering Energy-Usage
Ideal for areas requiring enhanced visibility at night, the Rebound Signmaster Ultralow Bollard, the Rebound Signmaster LED Bollard and the Solar Signmaster LED Bollard provide illumination with reduced energy usage. The large 300mm sign faces improve visibility and increase safety.
With Impactapol bodies, the bollards offer repeat protection against impacts and reduce maintenance costs.
Both low energy usage bollards are compliant to BS 8442:2022 and are passively safe to BS EN 12767 100/NE4.
Rebound Signmaster Ultralow LED Bollard -
Providing an alternative to de-illumination through significantly reduced energy consumption. Utilising a combination of 3M DG3 4081 side reflectors and retroreflective patches alongside ultra-low powered LED illumination, the Rebound Signmaster Ultralow Bollard helps to lower maintenance requirements, reduce installation, running costs and minimise light pollution. By running on less than 0.45W of LED power consumption, the new bollard also contributes towards lower carbon footprints. The Ultralow Bollard makes switching from existing schemes or installing a new scheme easier than ever. A moulded-in system mounting system also complies with multiple models of remote monitoring equipment to ensure CMS compatibility. Transitioning from an existing installation can be easily achieved using a conversion kit or adding a Rebound Sublite Retrofit Lid to an existing Sublite LED lighting unit & Underground Box.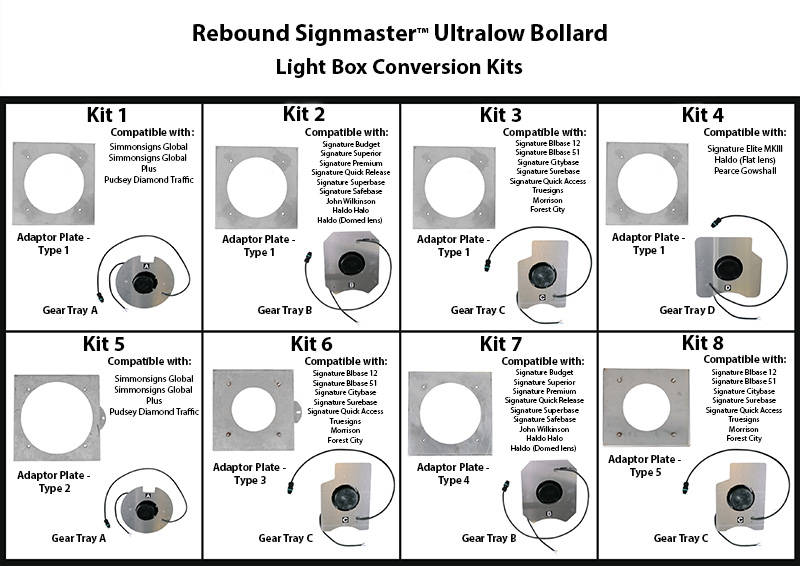 Rebound Signmaster LED Bollard -
With stainless-steel fixings, a Durapol material LED lighting unit, and Impactapol body, the Rebound Signmaster LED Bollards use infra-red phototransistors to ensure LED illumination occurs only during hours of darkness, drawing on a 300mm retroreflective sign face and a combination of front, side and rear reflectors to illuminate hazards in daylight. Using just 5 watts of electricity, the bollard reduces energy usage and maintenance costs while maintaining optimum illumination. In comparison to traditional lighting, switching to Glasdon LED lighting can save 80% of electricity costs on average.

Solar Signmaster LED Bollard -
A 'zero-energy' highway solution, the Solar Signmaster LED Bollard offers enhanced illumination without mains costs. Equipped with a solar panel and IP67 rated battery chamber, the bollard charges 2 large-capacity batteries during daylight hours and enters eco-mode to preserve the battery if a low light level occurs. Fitted with a 300mm LED front sign face and front and side retroreflective patches, the passively safe bollards allow for evenly-distributed illumination at night.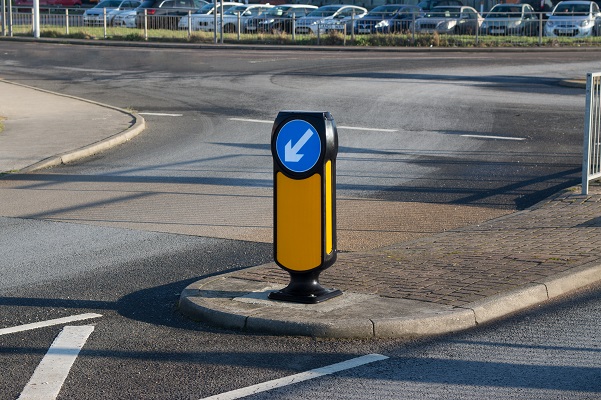 Covering all Bases
Whether you're adding a bollard for the first time or upgrading an existing one, the Rebound Signmaster retroreflective range is available to suit all requirements and allows for an easy transition between illuminated to de-illuminated schemes.
Monday, November 29, 2021