Glasdon expands its cost-effective and low maintenance cycle shelter range.
Designed to coordinate with contemporary architectural environments, the Cadence™ Cycle Shelter and Strada™ Cycle Shelter are cost-effective and low maintenance solutions for cycle storage. Ideal for city centres, coastal locations and modern outdoor environments, the cycle shelters are available with optional cycle toast racks and stands to accommodate up to 10 bicycles and arrive pre-assembled for immediate installation.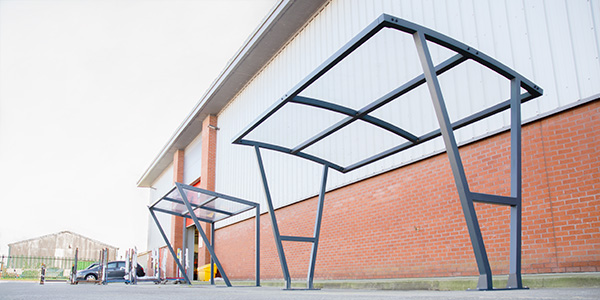 Maximising Space
Designed to sit side-by-side with other Strada or Cadence Shelters, the shelters maximise space and bicycle storage capacity while allowing users the flexibility to provide cover to a greater number of bicycles if required. Available with or without Toast Rack Cycle Stands, the shelters can easily store up to ten bikes and are adaptable to different applications, such as motorbike or scooter storage.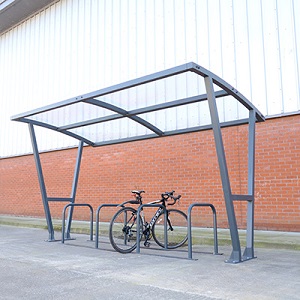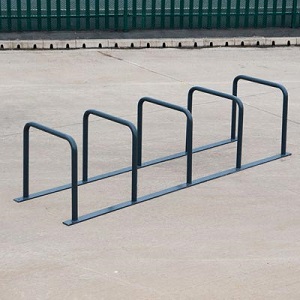 Lowering Maintenance Requirements
Featuring a sturdy yet simple design, both the Cadence Cycle Shelter and Strada Cycle Shelter offer contemporary and stylish cycle storage. With an Armortec® coated steel frame and Rivnut roof panel fixing, Glasdon's latest cycle shelters prevent steel frame corrosion and protect from weather and vandalism.
Similarly to the curved roof on the Cadence Cycle Shelter, the angled roof design of the Strada Cycle Shelter prevents rain and snow from accumulating on the shelter and, along with the UV protected 3mm PETG roof panels, provides a natural run-off for rainwater and snow.
Providing Strength and Durability
Constructed using corrosion-resistant Armortec coated steel framework and PETG roof panels, the shelters protect the bicycles from weather elements.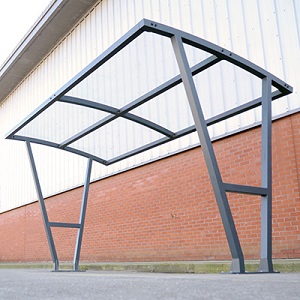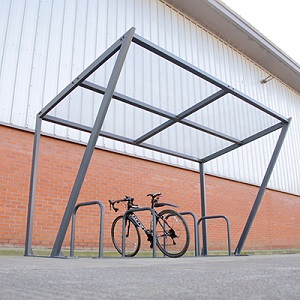 To ensure sturdy and safe cycle storage, both shelters utilise a 15mm thick base plate and anchor points to secure the frame to a pre-prepared concrete foundation and a 3mm thick mild steel frame to provide sturdy and durable cycle storage. A one-year warranty is available on both cycle shelters as standard.
Key Features and Benefits
Modern and Contemporary Styling – a simple design with clean lines to suit contemporary architectural environments.
3mm Thick Mild Steel Frame – provides a robust and durable structure that is vandal, corrosion and weather resistant.
Structural Analysis – ensures safety when subject to strong winds and snow loading.
Armortec Coating with Pre-Drilled and Fully Coated Holes – help to protect the frame and reduce maintenance requirements.
Rivnut Roof Panel Fixing – prevents steel frame corrosion and provides a strong construction.
UV protected 3mm PETG Roof Panel – provides weather resistance and a long service life.
15mm Thick Base Plate and Anchor Points – provide a strong ground fixing platform for bolting shelter down to pre-prepared concrete foundations. (Self-tapping ground fixings included).
Standard Model Supplied Fully Assembled – allowing for immediate installation.
Storage for up to 10 bicycles – maximises cycle storage capacity.
Talk to us today to discuss your cycle shelter requirements. Alternatively, view the full cycle shelter range.