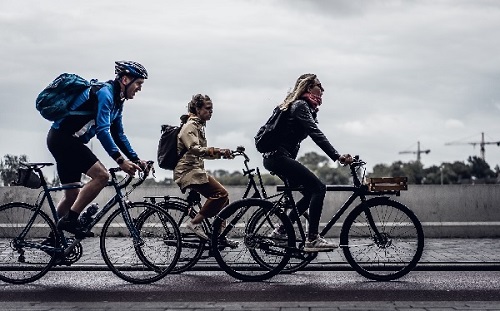 Through a Cycle to Work scheme, UK companies can support staff to hire and use bicycles for their commute. Endorsed for multiple reasons, the scheme can make a real difference to workforces.
What is a Cycle to Work Scheme?
The Cycle to Work Scheme is a tax-efficient, salary sacrifice initiative introduced in the 1999 Finance Act*. It allows employees to obtain a commutable bicycle, e-bike and/or various cycle accessories, which is paid for initially by their employer. The employee then makes salary sacrifice payments back to their employer over periods of 12, 24, or 36-months. This not only makes accessing a brand new bike and equipment more affordable for employees, it also provides them with savings on their tax and national insurance contributions, and of course ideally saving them hundreds of pounds on the annual cost of commuting.
Many manufacturers, shops, and organisations across the UK offer their own different Cycle to Work schemes, but we recommend looking into the The Cycle to Work Alliance - a policy coalition consisting of five leading providers including Cyclescheme, Cycle Solutions, Evans Cycles, Halford, and Vivup.
3 in 4 scheme users join the scheme to help improve their mental wellbeing*
What are the other Benefits of a Cycle to Work Scheme?
Cycle to Work schemes can provide many mutual benefits within the workforce, not only for saving money, but for mental and physical health. Physically it can improve cardio-vascular fitness, lower blood pressure, boost energy, and improve coordination, whilst greatly reducing medical conditions such as heart disease and cancer. Additionally, physical exercise is well proven to reduce mental conditions such as anxiety, stress, and depression, ultimately improving overall cognitive brain function. These physical and mental health benefits can greatly improve mood and attentions of employees, meaning a high functioning, healthy, and enthusiastic workforce for all employers.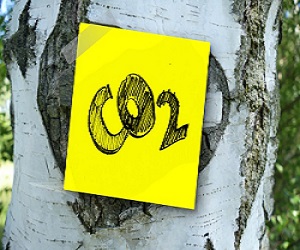 Another factor to consider is the environmental impact cycling offers by evidently eliminating travel via motor vehicle and in turn the production of Co2 during the commute. As part of the Greenhouse Gas Protocol Standards in pursuit of the UK economy becoming Net Zero, Scope 3 guidelines cover a company's emissions produced indirectly through its value chain, such as transport. Implementing a green form of commute is critical to achieving this vital mandate set out before the country*.
For a more in-depth analysis about the benefits of cycle to work schemes, and how employers can successfully implement them into a workplace, see our article regarding the The Win-Win of Cycle to Work Schemes.
.
What Do they Offer?
Each initiative offers access to hundreds of brands of bikes, e-Bikes, and various accessories. These can include helmets, locks, lights, and clothing. The range of bikes and/or accessories to choose from depends on the value package set out by the employer. The inclusion of e-bikes in packages is a huge incentive to choose a scheme as battery-powered assistance makes cycling over longer distances easier.
Who can participate in a Cycle to Work Scheme?
As an employee, to participate in the scheme, you must receive a salary via Pay As You Earn (PAYE), must be a working adult aged 16 or over, and your earnings should be more than the National Minimum Wage after the salary sacrifice is taken from your gross salary.
As an employer, all public and private businesses from any sector can apply and implement the scheme for their employees, there are no minimum or maximum company size requirements either*.


To date, 2 million people have taken advantage of the scheme and more than seven in ten scheme users believe that post-pandemic the scheme is more important*
How to Implement a Cycle to Work Scheme
Whilst each Cycle to Work Scheme provider follows individual methods for application, they all generally follow the same guidelines to ensure the scheme can be fluidly implemented into a business with ease.
Steps to take as an employer
Step 1: Sign up and apply to your chosen initiative to receive a unique employer code.
Step 2: Choose your value package and how much you would like to spend on each employee & approve a salary sacrifice agreement.
Step 3: Promote the newly introduced scheme to your staff.
Step 4: Once the employee receives their bike, an invoice will be sent for the first payment.
Steps to take as an employee
Step 1: Receive the company's unique employer code, this will be needed when applying for your certificate or letter of collection.
Step 2: Next is the fun part – choosing what bike to get! Depending on your employers desired package choose from local or online retailers.
Step 3: Once your purchase application is approved by your employer, your certificate or letter of collection will be emailed to you.
Step 4: Redeem your certificate in store, online, or over the phone within the next 3 months.
Step 5: The employee receives their bike and starts their salary repayments.
2 in 3 employers offering the scheme said their main reason for doing so was to improve staff wellbeing by encourage active travel*
What Kind of Savings can be made with a Cycle to Work Scheme?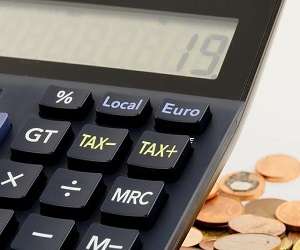 Cycle to Work Schemes operate through a salary sacrifice initiative, meaning that the employee agrees to give up part of their salary for a non cash benefit which in this case is a bicycle and/or cycling safety accessories.
As Cycle to Work is a government initiative designed to encourage people to use the bicycle to commute, this noncash benefit is exempt from tax. This means that the portion of the employee's salary which is sacrificed through the scheme is not subject to tax or national insurance providing savings of between 32% and 42% depending on the rate of national insurance the employee would normally pay.
Employers can help low wage earners participate in schemes by offering a longer salary sacrifice period – for example, running the scheme over 18, 24 or 36 months instead of 12, therefore paying smaller amounts per month.
It Is worth noting that the employer reserves the right to exclude an employee from the Cycle to Work Scheme if it determines that the result of the salary sacrifice would reduce the employee's gross salary below either the National Minimum Wage or the National Living Wage*. Additionally, to qualify for the tax exemption, it is required that any equipment hired to be used mainly (over 50%) as part of a qualifying journey. A qualifying journey constitutes using the bike to get to and from work. At the end of the hire period, employees will be required to sign a declaration to state they have met these criteria.
In addition, most schemes will offer the employee an ownership option to keep the bike permanently after this period. In this case, the provider will get in touch to discuss your options, if accepted they will put in place a transfer of ownership process based on the current market value of the bicycle set by HMRC.
What Storage do we Need?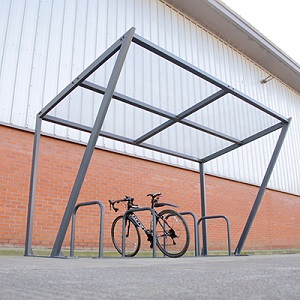 If an employer does choose to implement a Cycle to Work scheme, then the bike storage will have to be introduced. We understand that not all businesses will be able to invest large sums of money into this infrastructure, but there are many attainable and cost-effective options available that are guaranteed to return their investment down the line. Bike racks, cycle shelters, and compounds are all simple but effective facilities that will provide a lifetime of service to the business.
Cost-effective and low maintenance cycle storage, such as the Cadence™ and Strada™ cycle shelters are ideal modern additions to businesses, designed to maximise space and cut maintenance requirements. Featuring a sturdy yet simple design, both Cadence and Strada offer contemporary and stylish cycle to storage. With Armortec® coated steel frame and Rivnut roof panel fixing, Glasdon's latest cycle shelters prevent steel frame corrosion and protect from weather and vandalism.
For a better look into answering questions regarding bicycle storage space, see our Glasdon Guide to Specifying Cycle Parking, to show how bike storage can be a stylish and simple addition to the workplace.
In Summary
Overall, implementing a Cycle to Work scheme into a business is as easy as riding a bike, no matter the size of the company, industry, or the infrastructure already available. For an employer the benefits are substantial - it can mean a healthier more proactive workforce, encourage social activity, whilst bringing a green sense of community within the business as it meets Net Zero targets. For an employee, it's financially beneficial, simple to take part in, and offers exponential health benefits both mentally and physically. Additionally, whilst offering a fresh mindset to the daily commute, it can open new personal doorways to fitness, social, and financial aspects of life.
References
https://www.britishcycling.org.uk/commuting/article/trav20100212-Cycle-to-Work-Schemes-Essential_Information#gsc&gsc.tab=0
https://www.cyclingweekly.com/news/how-the-cycle-to-work-scheme-works-the-tax-free-way-to-get-a-new-bike
http://cycletoworkalliance.org.uk/
https://assets.publishing.service.gov.uk/government/uploads/system/uploads/attachment_data/file/1051408/2020-final-greenhouse-gas-emissions-statistical-release.pdf
https://help.cyclescheme.co.uk/article/76-how-does-the-cycle-to-work-scheme-work-for-employers
https://assets.publishing.service.gov.uk/government/uploads/system/uploads/attachment_data/file/1051408/2020-final-greenhouse-gas-emissions-statistical-release.pdf